Values, Vision & Ethos
Vision:
Everyone at UCC thrives, making excellent progress in their learning, achievement and development.
Values:
Respect, Honesty, Kindness.
These simple and memorable values underpin everything we do as a school. They help guide our decision making and ensure we place staff and students at the heart of everything we do.
Ethos:
At UCC our ethos is inclusive, highly aspirational and person focussed. We believe that by creating the conditions for our staff to thrive, our students will be provided with a truly great education and in turn, they too will thrive and succeed. We believe in the capacity for continual improvement and use a growth mindset philosophy to focus on always striving to learn and grow.
UCC Education Vision Wheel: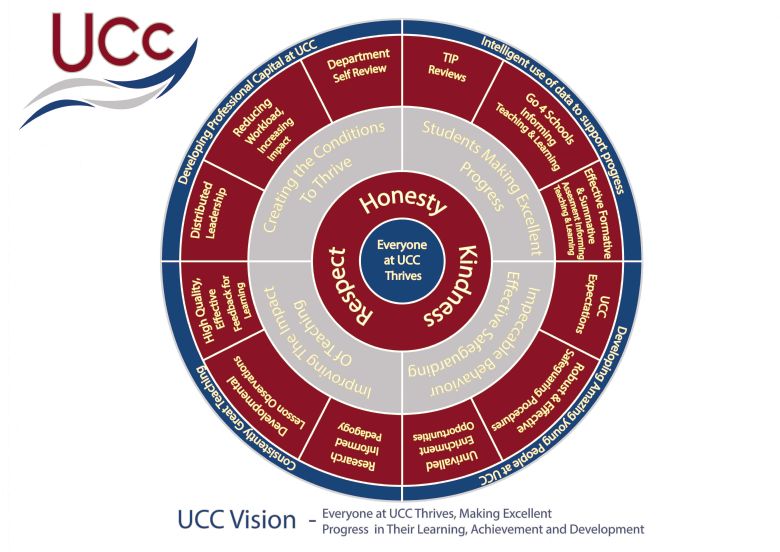 UCC Expectations:
We expect everyone at UCC to be ready for school and ready to learn. We expect everyone to be respectful to those around them and the school environment. We expect everyone to be responsible for themselves, their actions and their behaviours. These expectations are underpinned by a rewards and consequences system where house points are awarded as rewards and consequences issued for not meeting our expectations.