The D of E Award
Do your DofE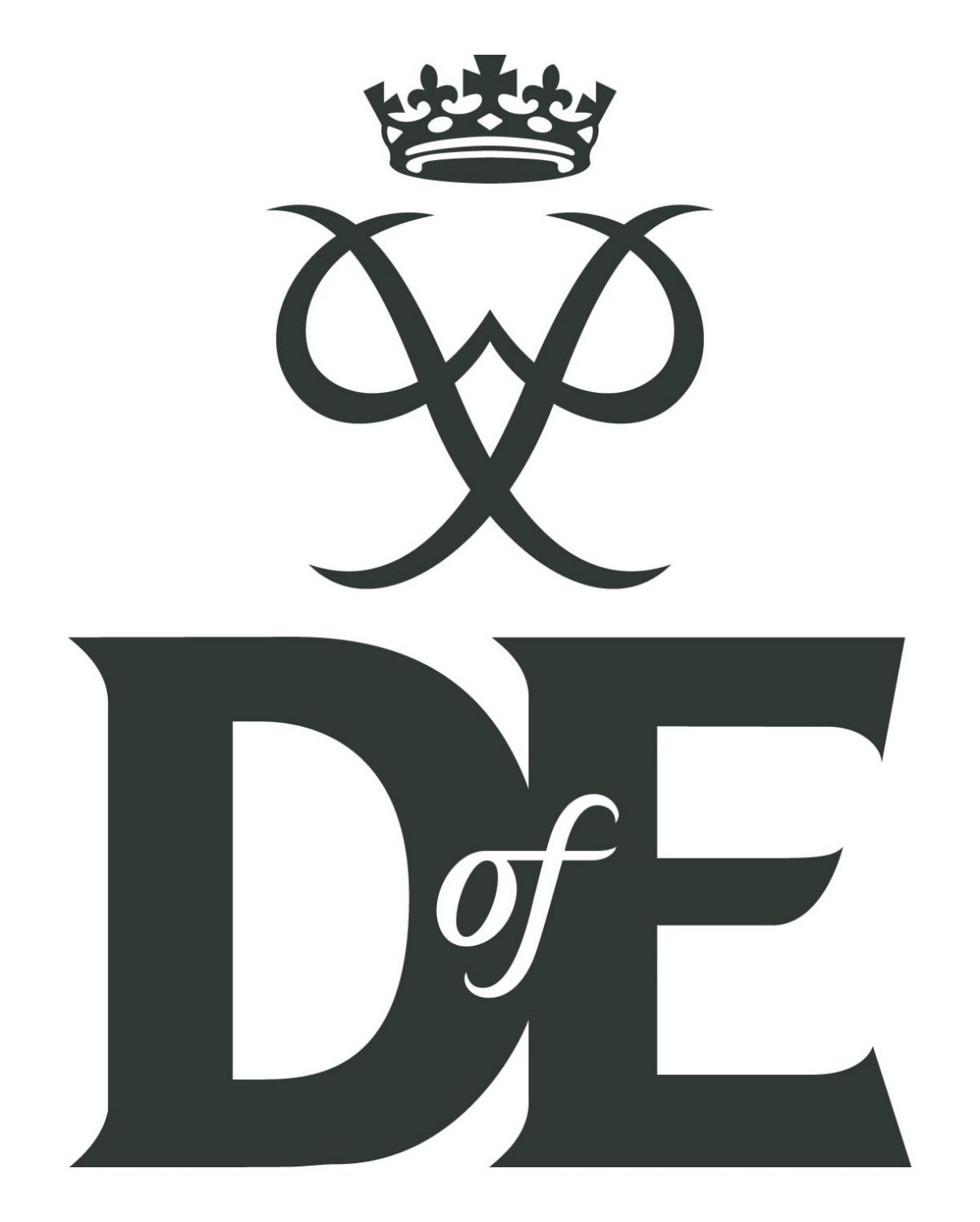 Here at Uppingham Community College we are a Licenced Provider of The Duke of Edinburgh's Award Scheme.
The present situation is that Mrs Thomas will be relinquishing her DofE responsibility after 25 years of working with the Award. All students that are currently enrolled on the Award will be supported by Mrs Thomas until they complete their Award or leave UCC at the end of Year 11.
Click Here to visit the DofE Website
Click Here for any Expedition Kit Queries
Timescales in more detail:
Bronze (from the start of Year 9)
Volunteering

Physical

Skills

Expedition

3 months

3 months

3 months

Plan, train for and undertake a 2 day, 1 night expedition.

All participants must undertake a further 3 months in the Volunteering, Physical or Skills sections.
Silver (from the start of Year 10)
6 months

One section for 6 months and the other section for 3 months

Plan, train for and undertake a 3 day, 2 night expedition.

Direct entrants must undertake a further 6 months in either the Volunteering or the longer of the Physical or Skills sections.
Gold (must be 16 years old to start)
12 months

One section for 12 months and the other section for 6 months

Plan, train for and undertake a 4 day, 3 night expedition.

Residential: Undertake a shared activity in a residential setting away from home for 5 days and 4 nights.

Direct entrants must undertake a further 6 months in either the Volunteering or the longer of the Physical or Skills sections.
Length and time of each DofE Expedition
| | | |
| --- | --- | --- |
| Level | Duration | Minimum hours of planned activity each day |
| BRONZE | 2 days and 1 night | At least 6 hours during the daytime (at least 3 of which must be spent journeying) |
| SILVER | 3 days and 2 nights | At least 7 hours during the daytime (at least 3½ of which must be spent journeying) |
| GOLD | 4 days and 3 nights | At least 8 hours during the daytime (at least 4 of which must be spent journeying) |
Physical Section
Through the physical section you should achieve a greater physical fitness through participation and improvement in physical activity.
There's an activity to suit everyone so choose something you are really interested in:
Archery, Athletics (any field or track event), Biathlon/Triathlon/Pentathlon/Cross country running, Bowling, Boxing, Cycling, Fencing, Golf, Horse riding, Orienteering, Canoeing, Sailing, Swimming, Ballet/Ballroom dancing/Bhangra dancing/Line dancing/Morris dancing/Salsa (or other Latin styles) dancing/Street dancing/breakdancing/hip hop/Tap dancing, Badminton/Table tennis/Tennis, Aerobics/Fitness classes/Pilates, Cheerleading,Gymnastics/Trampolining, Running/jogging/walking, Yoga, Climbing, Ice skating, Mountain biking, Skateboarding, Martial arts/Aikido/Ju Jitsu/Judo/Karate/Self-defence/Tae Kwon Do/Tai Chi, Basketball,Cricket, Dodgeball, Fives, Football, Hockey, Lacrosse, Netball, Rounders, Rugby, Volleyball...
Skills Section
The skills section is all about developing practical and social skills and personal interests.
New Hobbies, Circus skills, Singing, Care of animals, Music, Church bell ringing, Agriculture, Conservation, Gardening, Games & sports, Cards (i.e. bridge), Chess, Fishing/fly fishing, Go-karting, Snooker, pool & billiards, Table games, Cookery, Driving/car maintenance/car road skills/motorcycle maintenance/road skills, First Aid/St John/St Andrew, Hair & beauty, Public speaking and debating, Archaeology, Astronomy, Bird watching, Collections, Comics, Fashion, Language skills, second language, Reading/Writing,Religious studies, Stamp collecting, Media & communication, Amateur radio, Communicating with people who are visually impaired, Communicating with people who have a hearing impediment, Film & video making, Building catapaults & trebuchets, Candle-making, Ceramics, Drawing, Egg decorating, Jewellery making, Lettering & calligraphy, Painting & design, Photography, Textiles, Woodwork...
Volunteering Section
Helping people, Helping children, Helping older people, Helping people in need, Helping people with special needs, Youth work, Council representation, Community action& raising awareness, Working with the environment or animals, Helping a charity or community, Peer education, Fundraising, Serving a faith community, Coaching, Working in a charity shop, Dance leadership, Group leadership, Teaching, Leadership, DofE Leadership
Leading a voluntary organisation group:
Air Cadets, St John Ambulance, Army Cadet Force, Sports leadership, Girlguiding UK, Scout Association, Music tuition
Expedition Section
Going on an expedition gives you the chance to have an adventure, work as a team, and act on your own initiative. The expedition can be as far away or as close to home as you want it to be, and there are hundreds of ways you can go about it.
On foot: Study insect life. Explore teamwork by nominating a different leader each day. Search for forms of fungi, record and sketch them. Plan a route around places that inspired poems. Consider the impact of tourism on the flora and fauna. Draw the different star constellations you can see.
By bicycle: Use the cycle systems to undertake a research project on the provisions and quality of cycle paths around Britain. Produce a nature guide for future visitors. Do a cycle of remembrance, taking in the historic wartime sites. Create a video diary of the expedition, recording each team member's experiences.
By canoe or kayak: Record wildlife. Take a series of photos to create a guide. Investigate samples of the river bed en route and comparing them with each other. Choosing several points along a river and measure speed of flow, width and depth and comparing the differences en route, trying to explain why this may be.
On horseback: Plan an expedition on horseback in the countryside. Explore accessibility and bridle paths in the Brecon Beacons. Plan an expedition with sea views. Note the different types and ages of trees.
Residential Section
To achieve your Gold Award, you need to complete an extra section – the Residential. This involves spending 5 days and 4 nights away from home on a shared activity with people you've never met before. Going on a residential gives you the chance to learn how to work with people from different backgrounds and build confidence living in new environments. There are loads of exciting possibilities and opportunities, so choose something which you will find really fulfilling.
Service to others: Teaching English overseas, Rebuilding a school roof in Lesotho, Helping deafblind young people and adults, Assisting at a summer camp for Brownies, Helping at an orphanage,
Environment and conservation: Joining a tree planting project with The Woodland Trust, Monitoring the bat population in the New Forest,
Learning: Undertaking a cookery course, Doing a falconry course, Studying traditional dance, Doing a photography course run by a university and exhibiting your work, Learning to snowboard on an intensive course in Scotland, Improving your Spanish language skills on a course in Madrid, Learning to write and produce music and putting on a show for locals,
Activity based: Taking part in a multi-faith residential, studying different religions, Joining an historical re-enactment of the Battle of Bosworth, Joining an ACF activity week with members of different detachments, work at PGL, volunteer at a week long residential for Girl Guides and/or Scouts.
For any queries, please contact Mrs D Thomas at dofe@ucc.rutland.sch.uk