SMSC Values
The following SMSC values are actively promoted at Uppingham Community College through a variety of activities and curriculum content.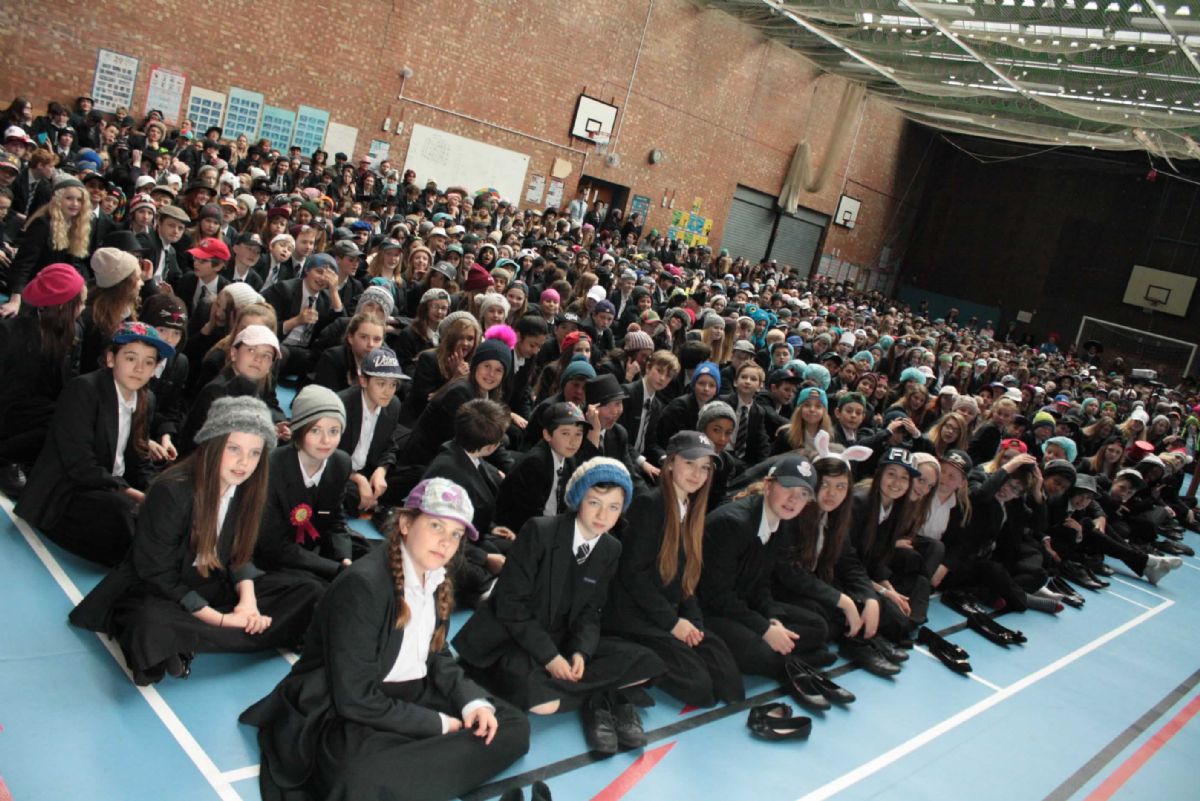 Students' social development is shown by their:
Whole School
use of a range of social skills in different contexts, including working and socialising with students from different religious, ethnic and socio- economic backgrounds
willingness to participate in a variety of social settings, cooperating well with others and being able to resolve conflicts effectively
interest in, and understanding of, the way communities and societies function at a variety of levels
Departments
Maths - team games/paired quizzes/maths buddies
Humanities - class debates/Geog & RE curriculum
P.E. - leadership/group work/peer assessment/sports leaders/collaborative fixtures
English - group work/debates/pair work/reasoning skills/writing to argue and persuade/textual analysis
P. Arts - paired, mixed and group work and collaboration in devising and composition
M.F.L.- exchanges/trips/pen pals/group work
Science - debates on ethical topics e.g. vaccination/GM crops/genetic screening/stem cell research
Computing & Business Studies - team work/staying safe in online communities/reporting incidents procedures
Art & Design - Holistic & cohesive approach to practical activities
DofE - volunteering/mixed group expeditions/development of individual skills and strengths
Students' moral development is shown by their:
Whole School
ability to recognise the difference between right and wrong and their readiness to apply this understanding in their own lives
understanding of the consequences of their actions
interest in investigating, and offering reasoned views about, moral and ethical issues
Departments
Maths - misleading diagrams/sampling methods/analysis and interpretation of information to draw conclusions
Humanities - History of fascism and dictatorship/RE curriculum/historical global issues and their consequences
P.E. - games rules/sporting behaviour/sportsmanship
English - variety of texts and moral issues debated e.g. Hunger Games, An Inspector Calls, Frankenstein
P. Arts - bullying and social issues explored through schemes of work
M.F.L. - healthy living/film project work
Science - ethical debates/healthy lifestyles/health & safety in practical work/risk assessment
Computing & Business Studies - controlled assessments/artificial intelligence/computer misuse act/data protection/employment law/morality of internet use.
e-safety [sexting & hacking]
Art & Design - project led tasks that encourage students to understand inclusive design
DofE - social interactions with peers and adults/peer group tolerance/leadership and group skills
Students' spiritual development is shown by their:
Whole School
beliefs, religious or otherwise, which inform their perspective on life and their interest in and respect for different people's feelings and values
sense of enjoyment and fascination in learning about themselves, others and the world around them, including the intangible
use of imagination and creativity in their learning
Departments
Maths - infinity/origins of Maths around the world
Humanities - departmental ethos
P.E. - lesson and extra-curricular activities/game play
English - creative writing/religious beliefs in Shakespeare
P. Arts - portrayal of character through role play
M.F.L. - Francophone project/creative projects e.g. Come Dine with me/Sell a sibling/poetry
Science - evolution/origins of the universe/genetic diseases/human behaviours
Computing & Business Studies - ethics of branding/sharing information on line/3rd world exploitation/business relocation/unplugged activities
Art & Design - project led tasks that encourage an understanding of cultural beliefs and diversity
DofE - working with a cross section of society/working with others for a common goal
Students' cultural development is shown by their:
Whole School
understanding and appreciation of the wide range of cultural influences that have shaped their own heritage
willingness to participate in, and respond to, for example, artistic, musical, sporting, mathematical, technological, scientific and cultural opportunities
interest in exploring, understanding of, and respect for cultural diversity and the extent to which they understand, accept, respect and celebrate diversity.
Departments
Maths - origins of maths around the world/UKMT maths challenge/team challenge/speakers/trips/STEM activities/International Trade Game activity
Humanities - curriculum
Sportsmanship - history of Olympics
English - literary heritage from Old English/war poetry/Dickens/Romantic poetry
P. Arts - Commedia del Arte/Stanislavski/Brecht & Artaud/World music and development of British music styles
M.F.L. - celebration of mother tongue/International Day of languages/film projects
Science - analysis of theories/CREST projects/national diets
Computing & Business Studies - Enigma Code/Turing/Lovelace/competitions e.g. KoduKup & Real Business/cyberbullying/acceptance of others
Art & Design - influences taken from diverse cultures to enhance projects and ideas. Inclusivity of design
DofE - involvement in community projects/volunteering/group responsibility/listening skills