Physical Education
THE PHYSICAL EDUCATION CURRICULUM AT UCC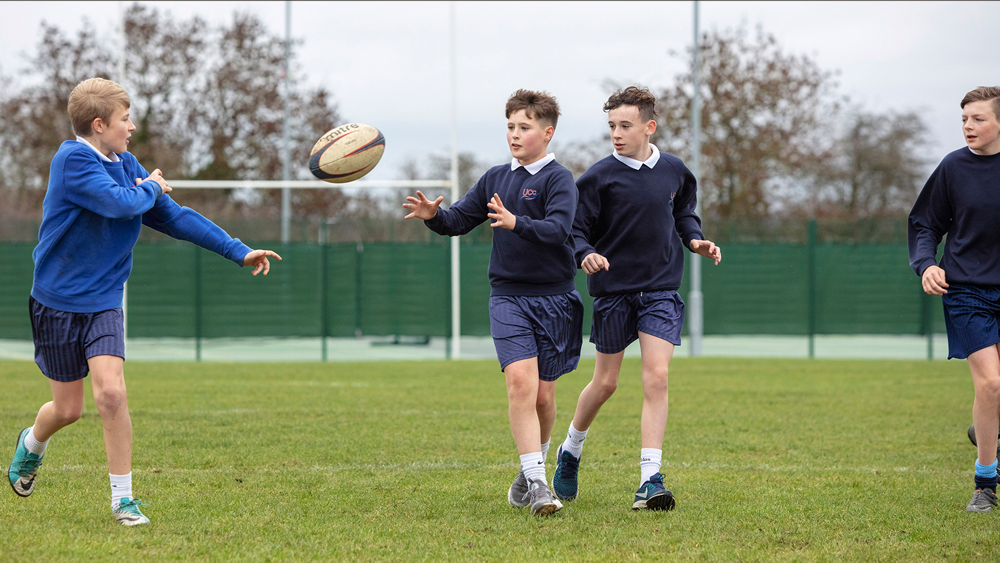 At Uppingham Community College the Physical Education curriculum across Key Stages 3 and 4 provides students with the opportunity to study and develop knowledge and understanding of, and skills in, a wide range of sports and health-related activities. Our motto is 'To be better than before' and is underpinned by the 14 Cruyff values. Our PE vision document can be viewed on the College website. We aim to nurture positive attitudes towards PE and ultimately lifelong participation and enjoyment in sport.
Students develop key life skills through practice, coaching and leadership opportunities within lessons and as part of extra-curricular clubs and fixtures. Students are given the opportunity to develop and perform a range of challenging skills within lessons and then use these skills in progressively challenging game situations and performances.
Below are two examples of this in practice:
Key Stage 3 and 4 PE:
Knowledge: When studying handball, students will acquire key concepts and tactics which will develop their knowledge of this sport in both practise and game scenarios. They will also demonstrate the use of Cruyff values in all lessons and assessment opportunities.
Understanding: Students will understand how to execute key skills and tactics in a range of challenging situations. For example, executing a jump shot in a conditioned scenario or as part of a pre-planned tactic or strategy.
Skill: Students will demonstrate their knowledge and understanding by being able to execute a successful jump shot and refine fundamental components of this skill. Students will prepare and demonstrate the use of fundamental tactics and strategies in a competitive situation.
Key Stage 4 Academic PE
Knowledge: When studying the Applied anatomy and physiology unit in GCSE PE, the curriculum will cover key vocabulary associated with the systems of the human body and link the facts associated with each system to sport and exercise.
Understanding: Students will be encouraged to use relevant practical examples when applying the functions of the systems to the human body and exercise.
Skill: Students will demonstrate knowledge and understanding through the interpretation of data when formulating an examination response highlighting their knowledge and understanding, application of knowledge and analysis and evaluation skills.