PE
Physical Education Options
We are very pleased to offer two PE courses in our options choice. If you wish to be considered for one of these courses please choose the "PE option" box on the options form. All academic PE options come with an additional five lessons of PE; some of these will be spent doing additional practical lessons, with a higher proportion of lesson time being dedicated to the theory / coursework content.
Watch this video from the PE Department to find out more
GCSE Physical Education:
Aims
The GCSE Physical Education course is now an integral part of the examination programme in Years 10 and 11. Pupils considering this course need to be competent performers in at least 3 different sports. Within the theory element of the course, you will explore elements of sports science.
The course is divided in to two sections:
Theory content (60% of final grade – two exams worth 30% each)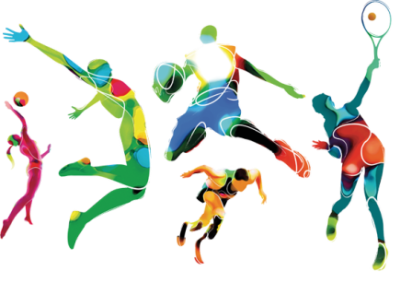 1. Applied anatomy and physiology
2. Movement analysis
3. Physical training
4. Use of data
5. Sports psychology
6. Socio-cultural influences
7. Health, fitness and well-being
Practical assessment (40% of final grade)
Students will be assessed in three different sports (one individual and two team sports or two individual and one team sport). Students are also required to produce a piece of analysis coursework, where they evaluate their strengths and weaknesses within their performance.
Further Education and Career Opportunities
The course enables pupils to improve their skills and performance levels in preparation for assessment. Completing the GCSE PE course provides a route to further education such as AS/A levels, BTEC level 3 and diplomas. Studying academic PE can lead to careers in coaching, teaching, sports and leisure management, sports development, sports marketing, physiotherapy, sports science, sports research and many other interesting fields.
To be Successful on this Course you will need to:
Demonstrate sporting ability across a range of sports; this can be done within core PE lessons, school fixtures or through local clubs

Obtain supportive video evidence from your chosen sports across the course

Explore and study a variety of theory topics and prepare effectively for two exams at the end of year 11
Be able to analyse and evaluate your own strengths and weaknesses, in order to construct a training plan which will lead to progression within performance

Be able to work independently and also as part of a team
Cambridge National Sports Studies
AIMS
Cambridge National in Sport offers students the solid foundations required for further study or progression into the sports Industry. Students will develop a wide range of highly desirable, transferrable skills such as communication, problem solving, team work, leadership skills as well as developing practical sports skills and performances.
APPROACH
The five lessons will be split between the practical and theory content. During practical lessons pupils will be assessed in an individual sport, a team sport, as an official and as a sports leader. During theory lessons, time will be spent completing assignments. This course has a larger proportion of theory lessons than practical based lessons.
TOPICS AND ASSESSMENT: Students will study 4 units over 2 years:
Contemporary Issues in Sport: Written exam paper - I hour
Developing Sports Skills: Students will be assessed in a team sport, individual sport, the ability to officiate a sport and also complete one piece of written coursework; this analyses strengths and weaknesses of performance and suggests methods to improve.
Sport and the Media: Five pieces of coursework that covers the different media outlets, positives and negatives, effects of the media and the relationship between sport and the media.
Sports leadership: One written assignment which covers the roles, responsibilities and the qualities of a leader, the different types of leadership styles and the attributes they display.
Students will need to produce a lesson plan for a sport of their choice; this also includes a risk assessment. Students will then be expected to teach their lesson to a group of students and then evaluate their own leadership ability.
Further Education and Career Opportunities
By studying a Cambridge National in Sports Studies, students will be provided with an excellent start for vocational study and enable progression to Level 3 vocational qualifications, such as our Cambridge Technical Awards, A levels or apprenticeships.
To be Successful on this Course you will
Be prepared to learn and develop skills in practical and theoretical settings
Produce assessment work using different computer programmes

Be able to work independently to research relevant topics

Be well organised and consistently meet coursework deadlines

Develop exam techniques and responses

Have a good work ethic