Music
Aims 
GCSE Music builds upon the knowledge and skills acquired at Key Stage 3. Learners will study a contemporary, accessible and creative education in music with an integrated approach to the three main elements – performing, composing and appraising. Learners are encouraged to be creative and to broaden their musical horizons and understanding with areas of study that inspire and challenge, from the past and present, from western tradition and other world cultures.
Approach  
Learners will explore performance and composition with a focus on their own instrument and genre choices and are given the opportunity to explore new instrumental skills. Their instrument can be any of the following:
Any instrument

Voice – this can include styles such as rapping or beatboxing

DJ-ing

Sequencing 
Topics
Through the various genres, styles and eras contained in areas of study students will explore musical context, musical language, plus performance and composition skills. There are five very interesting and engaging areas of study: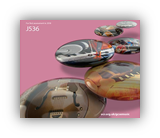 Area of study 1 – My Music
Area of study 2 – The Concerto through time
Area of study 3 – Rhythms of the World
Area of study 4 – Film Music
Area of study 5 – Conventions of Pop
Assessment 
Coursework:
30% Integrated Portfolio: 60 Marks non-exam assessment: Performance on the learner's chosen instrument. Composition to a brief set by the learner.
30% Practical Competent: 60 Marks non-exam assessment: Ensemble performance. Composition to an OCR set brief.
40% Listening and Appraising: 80 Marks 1 hour and 30 minutes written paper: A written paper, with CD. Aural recognition and contest unheard/unfamiliar music from within areas of study 2, 3, 4 and 5.
Further Education and Career Opportunities
Students can go on to study music at A-Level, diploma, BTEC, degree and masters. There are many careers such as military band, producer, librarian, critic, teacher, disk jockey, film scoring, jingle writer, managing artists, music publishing, music therapist, orchestra member, lyricist, sound engineer, singer, arranger, instrument maker and musical director.
To be Successful on this Course you will 
Spend lots of time in class and in students' one-to-one private instrumental/vocal lessons to develop solo performance skills and ensemble skills. We actively encourage students to take part in at least one additional ensemble outside of lesson time e.g. UCC Wind Band, Brass Ensemble, Strings Ensemble, Sing-a-Solo group, The Uppingham Stars' Choir, County Orchestra/Band/Choirs, Rock School. Help will be given to ensure students are experienced in composing and performing in certain styles, genres and other cultures and to be able to reflect this in their own work. Students will be helped to develop their listening skills and how to apply theory, knowledge and understanding to what they hear in the listening exam taken in Year 11.