More Able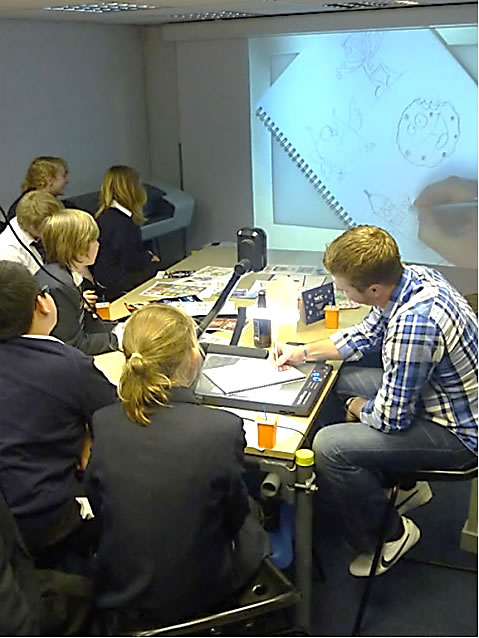 At UCC our philosophy is to provide a rich, challenging and rewarding education for all our students. We understand that students' learning and understanding is not fixed, nor does it progress at a predictable rate. With this in mind, we encourage all our teachers to pitch their lessons at 'the top', to give all students the ability to be challenged and stimulated by their work and to aim high.
Quality teaching and learning, every lesson, is what we strive for, to bring out the very best in all our students. This quality comes from focussing on the following key ingredients:
Rigorous teaching, focussing on detail, accuracy, recall, giving extended answers, grammar, fluency and correct use of terminology
Deep subject knowledge
Expert and skilled questioning
High expectations
Positive relationships
Increased depth rather than speed
At UCC we identify and review our more able students throughout their time with us. This enables teachers to ensure that all our students are sufficiently challenged, in the ways listed above and more. We use a number of methods of identification:
Key Stage 2 data is used when students join us in Year 7 to identify the top 10% of students academically plus we take into account recommendations from primary teachers and parents.
Subject teachers spend the first term of Year 7 identifying the most able students in their subjects.
Subject teachers review students on the subject register for all year groups annually.
We notify parents if their child has been identified in these ways.
In addition to our teachers' 'teaching to the top' approach, the following opportunities are available for all our students, although they will be specifically directed towards the more able:
The UCC Honours Pathway Group – students who are interested in attending the top Universities receive a variety of opportunities to help them prepare for their future.
University Experiences – we have close links with Leicester, De Montfort, Nottingham Trent, Lincoln and Cambridge Universities
Enrichment Experiences – throughout the academic year UCC offers a wealth of enrichment experiences for our students, including educational visits and lunchtime lectures.
GCSE students are offered the chance to take an extra half GCSE in the Individual project.
University Experiences
Leicester University has provided speakers on topics ranging from Richard the Third to the cost of razors; from crime and punishment to the exploration of space.
Cambridge University has provided speakers on ancient history and the EU alongside quaternary science and how to apply to a University.
Nottingham University has provided lectures on conservation issues.
De Montfort University has provided taster and experience days in the fields of the Arts and Design.
Links are being developed with Lincoln and Loughborough Universities.
In addition, we have welcomed The British Geological Survey, Amnesty International and Population Matters who have all provided great talks as well as key figures in journalism.
STEM:
For students interested in STEM subjects and Engineering, then the smallpeice trust has a great range of resources and activities which can be accessed here.