Modern Languages
Modern Languages – French, German and Spanish
Aims
Learning a language is a vital skill in an ever-increasing global job market. The courses we offer concentrate on developing students' ability to understand and communicate effectively in everyday situations, which might be encountered in the countries where these languages are spoken, as well as learning about the cultures of those countries.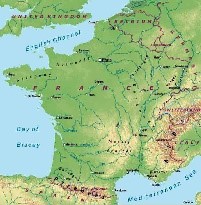 Approach
Students will follow a course which is designed to meet students' individual needs, to encourage enjoyment and to stimulate interest. The course builds upon the work they have covered in KS3 and students will be expected to be involved in a range of activities including listening, speaking, reading and writing. There will be the opportunity to work in pairs, groups and individually and access will be given to interactive ICT resources throughout the course. Please note – a student can only study German or Spanish if they have taken it at KS3.
Topics
The topics are relevant to the present and future needs of the student. They provide the contexts and purposes for which the student learns to understand and use the language. There are three broad contexts for learning and assessment: identity and culture; local, national, international and global areas of interest; current and future study and employment.
These contexts enable the students to communicate about themselves, their families, the area in which they live, school, hobbies and holidays. Students will also explore wider issues such as cultural festivals, global and local environmental problems and solutions, social issues and new technologies.
Assessment
The four skills of Listening (25%), Reading (25%), Speaking (25%), and Writing (25%) are all tested. All areas are assessed by external examination (although internal assessment takes place on a regular basis). Within each of these skills there are two tiers - Foundation (Grades 5 – 1) and Higher (Grades 9 – 4). Students will be entered for Higher or Foundation in all skills. Speaking will be assessed by class teachers at around Easter of Y11 and will consist of a role play, describing a photo and questions on the topic areas. Listening and Reading will contain questions in both the target language and English, whilst Writing comprises a short translation into the target language as well as a 40/90 word (foundation) or 90/150 word (higher) writing on 2 topic areas.
Further Education and Career Opportunities
The course we offer will not only be useful to students when they go on holiday or travel through a country but will also enable them to develop skills for life. Knowledge of a modern foreign language gives students a definite advantage over others in the job market in both this country and abroad. Following their studies in KS4, students may continue their language learning in other institutions through a variety of courses. There are a growing number of modern language courses available at an evening class and beyond e.g. in university, which offer a "Year in Europe" as part of a degree course. The opportunities are enormous and extremely rewarding.
To be Successful on this Course you will
Enjoy learning more about a language other than your own

Enjoy experimenting with new language and learning about other cultures

Be confident with the idea of "having a go"