Library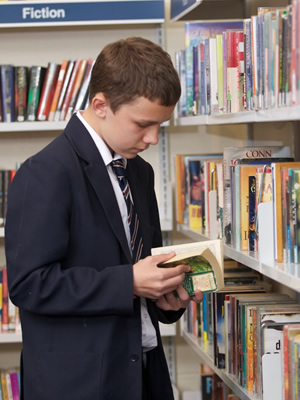 Our Library is a place for students to read, research, complete homework and borrow books and DVDs. It is well equipped to support them in both their studies and interests out of school.
The library has 10 networked computers, one dedicated OPAC terminal and 15 Surface tablets.
Students may borrow up to 5 books, 1 DVD or audiobook, and 1 eBook at any one time. Books are loaned for 3 weeks, eBooks for up to 2 weeks and DVDs and audiobooks for 1 week. Items may be renewed as long as they have not been reserved by another borrower. Any lost or damaged items will be charged for.
Magazine titles subscribed to by the Library include Hindsight, Top Gear, Rugby World and Horse & Rider. These are available to read in the Library, but cannot be borrowed.
Photocopying
There is a mono photocopier in the Library which students may use if requested to by a teacher.