History
Aims
We aim for the GCSE History course to help learners explain and understand the modern world around us today.
Approach
Students will study a wide range of content options and consider themes which demonstrate the relevance of the past in understanding the present. They will develop and extend their knowledge and understanding of specified key events, periods and societies in local, British and wider world history; and of the wide diversity of human experience. Students are encouraged to engage in historical enquiry to develop as independent learners and as critical and reflective thinkers.
Topics
Component 1 - Period study and non-British depth study – 50% of total GCSE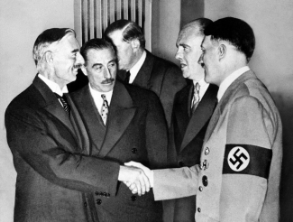 International relations: the changing international order 1918 – 1975 and
The USA 1919 – 48 : the people and the state
Component 2 – British thematic study – 25% of total GCSE
Power: monarchy and democracy in Britain c.1000 to 2014
Component 3 – British depth study and a study of the historic environment – 25% of total GCSE
The English Reformation c1520 – c1550 with castles: form and function c.1000 - 1750
Assessment
The GCSE History course is 100% externally assessed. There are 3 exams, one for each component.
Further Education & Career Opportunities
The skills developed during the GCSE History course are transferable to many AS/A level courses. In career terms, the analytical skills developed by taking history are relevant to many jobs - e.g. lawyers, doctors, teachers, social workers and business people. History is also a good basis for more creative careers and many people in the arts world have history degrees - e.g. Borat, who read history at Oxford.
To be Successful on this Course you will
Be inquisitive about the past

Be organised and hard working

Be reasonably confident with literacy skills such as reading and extended writing tasks