Geography
THE GEOGRAPHY CURRICULUM AT UCC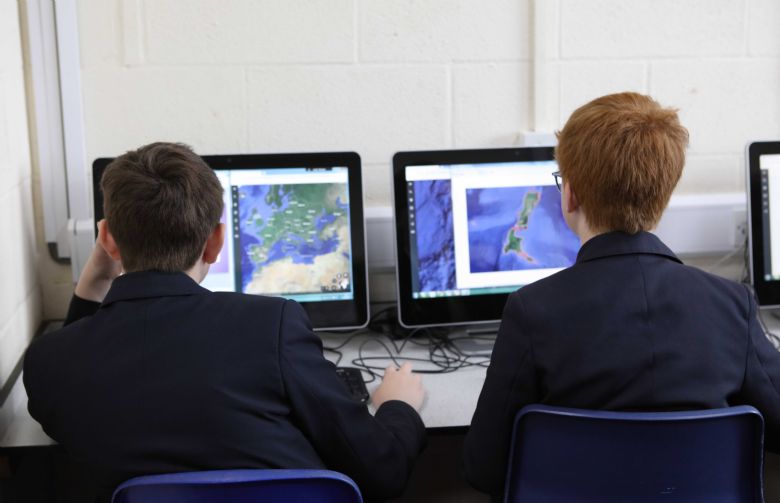 At Uppingham Community College the Geography curriculum across Key Stage 3 and 4 provides students with the opportunity to study a wide range of themes and issues within local areas, regions, countries, and continents of the world. Specifically students study contextual world knowledge of locations, places and geographical features; develop an understanding of the conditions, processes and interactions that explain geographical features, distribution patterns, and changes over time and space; and demonstrate competence in geographical enquiry, and the application of skills in observing, collecting, analysing, evaluating and communicating geographical information.
Below are two examples of this in practice:
Knowledge: When studying the Restless Planet unit in Year Nine the curriculum will cover facts about the geological time, plate tectonics and human responses to natural hazards. It will also include transferable locational knowledge and deepen their spatial awareness of the world's countries.
Understanding: Students will understand geographical similarities, differences and links between places through the study of human and physical geography; and how human and physical processes interact to influence and change landscapes.
Skill: Students will build on their knowledge of globes, maps and atlases and apply and develop this knowledge routinely in the classroom through the skills of enquiry, analysis and evaluation.
Knowledge: When studying the Population unit in Year Eight the curriculum will cover the knowledge facts about global population growth and change, life expectancy, the ageing populations of Advanced Countries and how population growth puts increasing pressure on the Earth's resources.
Understanding: Students will develop an understanding of the reasons for and implications of global population change across a number of regions and countries.
Skill: Students will demonstrate their knowledge and understanding through interpreting data and hypothesising on the implications of population change from a global perspective.