GCSE Grades and what happens next?
Results Summer 2020
Please see the document attached at the bottom of this page for more details about how UCC graded Centre Assessed grades.
OFQUAL video explaining process:
https://www.youtube.com/watch?reload=9&v=fRTyGmUJIrw&feature=youtu.be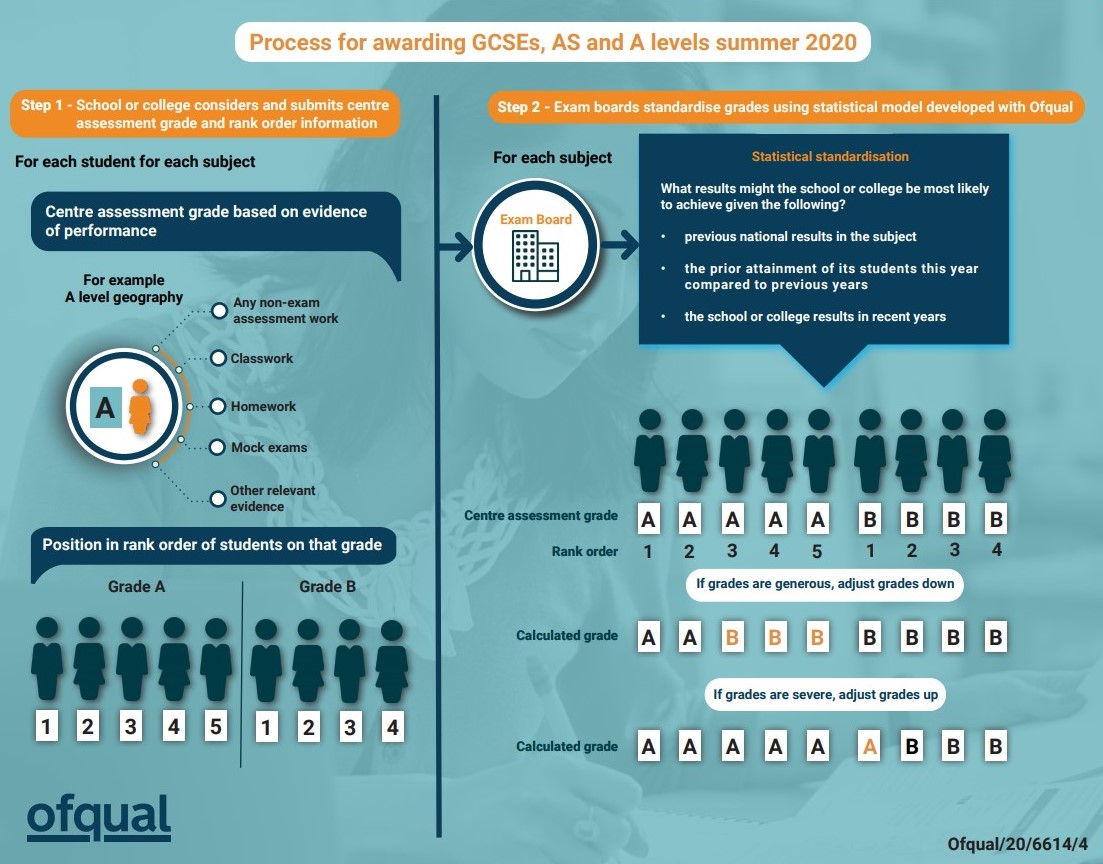 Detailed explanation
https://www.gov.uk/government/publications/awarding-qualifications-in-summer-2020
What to do if you have concerns or questions about your grades: student guide to appeals and malpractice or maladministration complaints: The information in the link and the PDF below applies to students receiving results for GCSE, AS and A levels, Extended Project Qualifications (EPQ) and Advanced Extension Awards (AEA) in maths regulated by Ofqual.
Example 3 Student Y is given a centre assessment grade of D for A level English. Student Y's academic record shows 3 grade B, 4 grade C, and 3 grade D in assessments through the course.