Business
WHAT IS BUSINESS?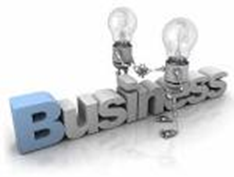 In GCSE Business we find out about lots of different aspects of businesses and their day to day operation. What makes them a success or a failure? It's aimed at anyone, whether you want to learn a trade, run your own business or be the CEO of a large company.
Watch this video from Mrs Hirst to find out more
Approach
We use lots of different approaches to learning. These range from role-plays to discussions, planning a marketing campaign, to practising how to interview someone. The course aims to teach practical business skills, as well as achieving a GCSE qualification.
Extracurricular activities linked to GCSE Business involve an investment challenge where you spend £100 000 of virtual money on stocks and shares, and we go on a visit to a real business, such as Cadbury World to hear about marketing of Cadbury products.
You will need to use a variety of skills such as problem solving, creativity and maths. We look at real case studies and come up with solutions to business issues and dilemmas. There will be some research, individual and group work and use of ICT. Your opinions and input are welcomed and we have some lively debates about contemporary business issues.
Topics and assessment
Year 10: Business activity, marketing and people
1.1 Starting and growing a business; different types of business structure
1.2 Market research; the marketing mix; sales and customer service
1.3 Human resources; motivation and how to structure a business
(90 minute exam at end Year 11)
Year 11: Operations, finance and influences on business
2.1 Production, procurement and quality
2.2 Financial records and sources of finance
2.3 The wider world and its effect on business (globalisation, economics, ethics and the environment)
(90 minute exam at end Year 11)
Further Education And Career Opportunities
GCSE Business is a good starting point for a variety of A level options including business, economics, law or government and politics. It is also suitable if you would like to go on to study various vocational BTEC qualifications like business or leisure and tourism at college. For those looking at employment then it would be relevant to apprenticeships in business, administration, leisure or retail or alternatively you might even want to start your own business.