Art & Design
THE ART CURRICULUM AT UCC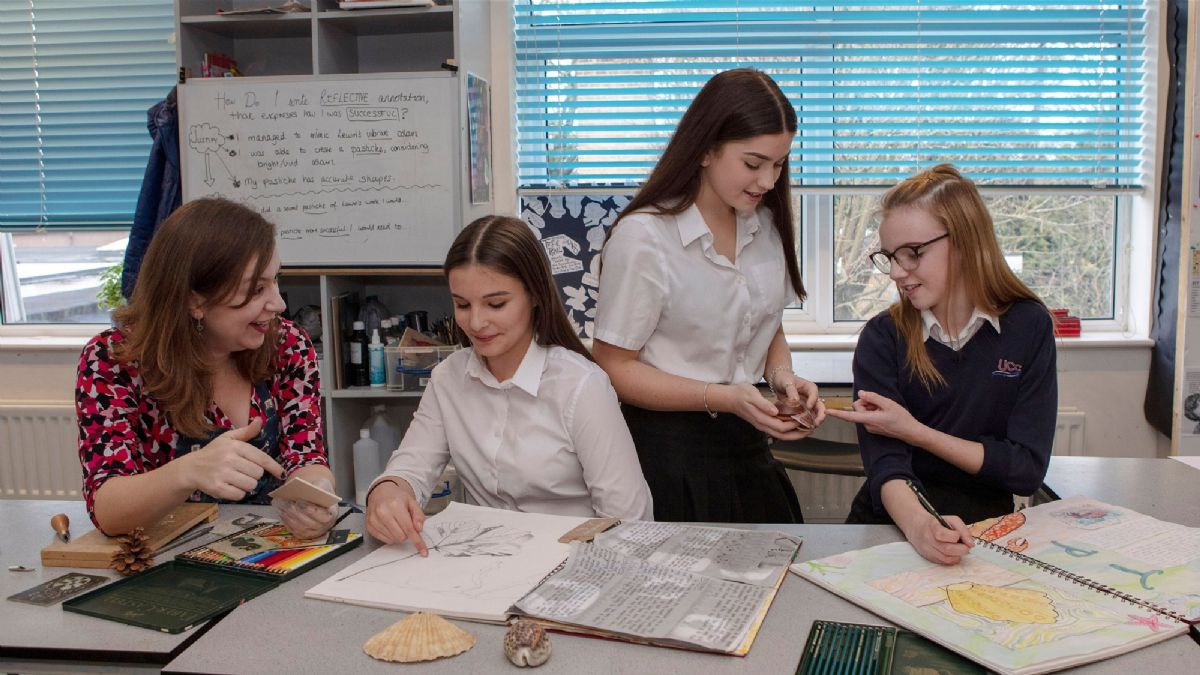 At Uppingham Community College the Art curriculum across Key Stage 3 and 4 provides students with the opportunity to explore a range of media, techniques and process to develop better knowledge and understanding of how they can successfully express their own creative ideas. Through contextual studies students are exposed to a plethora of historical and cultural influences that in turn will influence and inform their own projects and personal responses. Ownership and autonomy are fostered in an environment that rewards diligence, resilience and the willingness to fail in the pursuit of success.
Through an investigative approach, students not only refine their traditional artistic skillsets, but also develop research skills; are exposed to a wide range of cultures from around the world and learn sought-after project management skills.
As students approach their GCSEs the breadth of study is only limited by the students' own imagination. Students can articulate and interpret the given project title in any suitable media that convincingly demonstrates their ability to adapt the styles and techniques of their studied artist/movements.
Below is an example of this in practice:
Knowledge: When conducting artist analysis students will need to convey their growing knowledge of the formal elements and critique the artwork. At GCSE, the artists they study are based on their personal interpretation of the title.
Understanding: Students understand how to make links between their work and the work of others, as well as experimenting in a range of media. They must also express their understanding of their chosen artists' intentions.
Skill: Students will demonstrate their recording skills through both primary and secondary observations in a range of media and styles. The ability to meticulously plan a personal response to a project title using skills such as investigation, experimentation and by the collection of their own sources is key to meeting the assessment criteria in all years.