Weekly Newsletter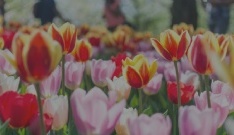 Please see Mr Solly's introduction from the Weekly Newsletter...
I must start by congratulating everyone involved in Hairspray. It was a magnificent production and so many people within the school contributed. The impact of being involved in an experience such as this is impossible to measure but it is something our students will always remember and be grateful for. Those who attended one of the four performances saw what can be achieved through the combination of talent, effort, teamwork and creativity and I was extremely proud of how our students and staff worked together to produce such a fabulous performance.
Earlier in the week we were visited by our school improvement partner Piers Ranger. Piers is a former headteacher and Ofsted inspector and he provides us with a robust scrutiny of our provision each term. Piers was very impressed with the standard of teaching he observed, and in particular the superb levels of focus he saw from our students in Year 11.
I would like to draw your attention an exciting development for our school. We have been working in partnership with Rutland County Council to establish an Enhanced Resource Provision for young people with communication and interaction needs. This is planned for opening in September 2020 and 2 students per year will be benefit from receiving their education alongside their peers in a mainstream secondary school whilst also having access to specialist teaching and staff expertise in autism. Eventually we will have 10 places (2 students per year group) and work will start in the summer term regarding construction and staff recruitment. A press release from RCC is included within this newsletter with some more information.
I hope you have a lovely weekend.