Weekly Newsletter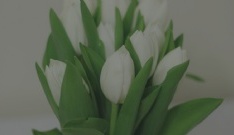 Please see the message from Mr Solly that went out in the newsletter...
What a wonderful week of sunshine we have had at UCC. We've even been able to open the field at lunchtime which is unprecedented in February!
I have spent a lot of time walking around school and popping into lessons this week and I have been really impressed with the level of focus I have seen from our students. In particular I have been pleased with how Year 11 students have adopted a very studious approach in what is now the most important period of their education to date.
We hosted our annual options evening for Year 9 students yesterday and we were really impressed with the number of families who attended. Selecting the right subjects for the right reasons is important for Year 9 and I would urge all families to spend some time discussing subject choices at length before submitting the form later in the term.
Next week we have our ACE Day (Additional Curriculum Enrichment) on Wednesday and our students will experience a wide range of different opportunities to learn outside of the regular curriculum framework. These days are always exciting and I hope our students thoroughly enjoy the activities we have planned.
I hope you have a great weekend.