Yr8 Think Tank Trip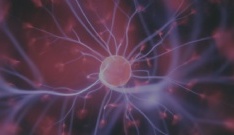 The trip to Think Tank Museum for Yr8 has been launched to students, please see more details...
Wednesday 6 March 2019 07:50am - 5:00pm*
The Science department is running a trip to the Birmingham Think Tank Museum. During the day students will have the opportunity to attend two shows; one is an interactive presentation on the Science of Sport and the other is called 'inside the cell' this will be shown in the 360 planetarium. Students will also have the opportunity to visit the following galleries: Medicine Matters, We Made it Gallery, Science Garden and the Wildlife Gallery. Students are expected to behave in a sensible and responsible manner at all times.
*Please note the timings for this trip are outside of the school day, and therefore you will need to arrange transport to and from college at these times.
Full Uniform

YES

Transport

Coach

Packed lunch

Including a drink

Supervision

UCC Staff

Cash

Small amount for snacks/souvenirs etc.

Writing equipment

Students will also need to bring a coat as some of the exhibitions are outside
Booking deadline: 13 February 2019
Please book via Wisepay, our online booking and payment system in order to reserve a place. If you are unable to book using this service, please contact Student Services to discuss an alternative means of booking before the deadline date above. Any delay could result in your child not getting a place.
For full details - please refer to the email that was sent home, or paper copies are available from Student Services for the students to collect.