Year 7 Trip to Boulogne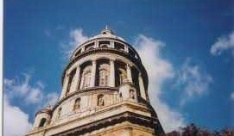 Please see details about an exciting opportunity for the Year 7 Students to go to France in the Summer...
Following the success of previous year's trips, The Modern Languages Department is very pleased to offer to our Year 7 students the opportunity of a 2 day visit to Boulogne in France. The trip includes: a visit to a boulangerie, time at the Côte d'Opale beach, dinner, a typical French breakfast, visits to Boulogne old town, Nausicaa Sea life centre, a Crêperie and Auchan Hypermarket. There are 88 places available on the trip. In the event of oversubscription, names will be pulled out of a hat. Those not selected will be put on a reserve list. A valid passport and EHI card will be required – please apply for a replacement if required
Dates: Wednesday 17 July - Thursday 18 July 2019
Times: Depart 06:15am // Return 22:00 (times to be confirmed)
Tour details Included in the Exchange:
Executive coach travel
Ferry crossings
Overnight accommodation at Village de Vacances Stella Maris 1 x Dinner 1 x Breakfast
Excursions
Fully comprehensive insurance cover
Administration costs
Spending money/cost of additional food is not included
Deposit required on booking: £100 Deadline for booking: Wed 13 Feb 2019 The deposit is non-refundable once a place is confirmed Final payment (£70) due - 6 April 2019
Please book via Wisepay, our online booking and payment system in order to reserve a place. If you are unable to book using this service, please contact Student Services to discuss an alternative means of booking before the deadline date above. Any delay could result in your child not getting a place.
College trips have to be self-supporting and if insufficient contributions are forthcoming the trip may have to be cancelled. We are keen, however, for all students to have access to this opportunity and some financial support may be available where family circumstances would otherwise make participation impossible. Please contact Student Services as soon as possible, but before the date above for further details.
We cannot guarantee a refund if a student does not attend for any reason, once a place is confirmed.
We would remind students that an excellent standard of behaviour will be expected at all times as they are representing UCC. We reserve the right to refuse students' participation in trips due to poor behaviour or Health & Safety concerns