Yr10 Cadbury World Trip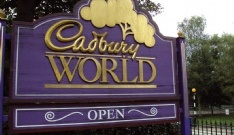 Trip to Cadbury World for Yr10 launched today - please see more information...
A fantasitc opportunity for all of our Year 10 students to visit the Cadbury World exhibitions.
GCSE Business students will have a talk from the Cadbury's marketing team about how they use the marketing mix. All other students will have a talk on the Cadbury family and their philanthropy when running the business in Bourneville.
Date: Wednesday 6 March 2019
Time Out: 08:40am
Time Back: 4:30pm*
Cost: £20.50
Booking deadline: Thursday 31 January 2019
*Please note students will need to be collected from the UCC car park or make their own way home.
Please book via Wisepay, our online booking and payment system in order to reserve a place. If you are unable to book using this service, please contact Student Services to discuss an alternative means of booking before the deadline date above.