Don Bosco Exchange 2019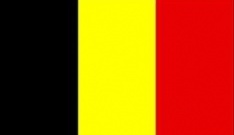 The 46th annual exchange to Don Bosco, Belgium has been launched to students...
We are pleased to be able to offer an exciting opportunity for students who are willing to offer a positive sporting contribution on our 46th annual Exchange. In addtion to a large sporting programme, both competitive and recretaional, there is also a varied social programme which enables our students to enjoy a fun packed and memorable experience.
This will be offered initially to all students in years 8 - 11 who will be staying with host families, usually with a Belgian student of their own age and will be expected to play host to a Belgian student in the following year (2020).
Dates: Monday 8 April - Friday 12 April 2019
Cost: £200*
Deadline for booking: Friday 29 January 2019

*£50 deposit required (non-refundable once a place is confirmed)
£75 due by 15/02/19
£75 due by 15/03/19
(This is an estimated cost for the trip to Belgium and is based on full student participation. You will be advised of actual costs once numbers are confimed)
Please book via Wisepay, our online booking and payment system in order to reserve a place. If you are unable to book using this service, please contact Student Services to discuss an alternative means of booking before the deadline date above. Any delay could result in your child not getting a place.
A valid passport and EHI card will be required - please apply for a replacement if required.