Principal's Bulletin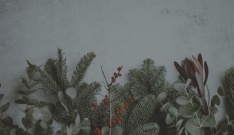 Please see the weekly bulletin from Mr Solly...
Dear parents and carers
I had the pleasure of watching our Christmas Concert on Monday this week and I was so impressed with the students' performances. From the performers, to the stage-hands and sound/light technicians, I know that all the students worked really hard with Mrs Perkins and Mrs Joy to put on a great show. I always try to sneak a glimpse at the audience at these events as it is wonderful to see the pride etched on the faces of parents and family members. I would like to thank everyone involved for their excellent work and for representing our school so superbly.
I also got to watch some of the Year 11 boys' football team play in the Quarter Final vs South Wigston High School this week. The boys qualified for this regional knockout section after finishing top of the Varsity league that spans Rutland and Melton schools. The boys narrowly lost 4-2 in a very competitive game and I was very impressed with their efforts, teamwork and resilience throughout a tough match.
I thought you might appreciate the opportunity to sign a petition on the Parliament website to 'Increase Funding for Schools' of which I have been made aware. I signposted the BBC 2 documentary 'School' to you a few weeks ago and this 'fly on the wall' programme has really shone a light on the dire situation schools find themselves in financially. It has been hard to watch much of this series as it has demonstrated how woefully underfunded education is and the impact this is having in many schools in England. Your support in raising the profile of this issue is much appreciated. If you would like the opportunity to sign the petition, please follow the link below.
https://petition.parliament.uk/petitions/232220
Our Year 11 students have been working hard to prepare themselves for their Pre-Public Exams in January, alongside thinking carefully about their Post 16 choices. At the foot of this bulletin is a table outlining the application details of our local Post 16 education providers that UCC students commonly apply to.
As I have mentioned previously, we will be working right up until the final day of the autumn term and it is very important that we maintain our high standards and expectations throughout our final week. I appreciate this might be stating the obvious but sometimes there can be a tendency to devalue the final week of term and therefore I would very much appreciate your support in ensuring your sons and daughters attend fully next week and come as prepared to learn as they always do, fully equipped and immaculately dressed.
I hope you have a great weekend.
Mr Solly.
| | | |
| --- | --- | --- |
| Post 16 Provider | Application Process | Deadline |
| Beauchamp College | UCAS Progress | 31/01/2019 |
| Stamford Endowed School | Contact admissions team | Contact admissions team |
| New College Stamford | Online application form | No deadline given |
| Oakham School | Paper registration form and fee required | Contact registrar |
| Uppingham School | Online registration form and fee required | On or before open days May / Sept |
| Kettering Buccleuch Academy | Paper application form | 23/11/2018 |
| WQE | Online application form | 31/01/2019 |
| Moulton College | Online application form | No deadline given |
| Brooksby Melton | Online or postal application/UCAS Progress | No deadline given |
| Harington | Online application form | 11/01/2019 |
| Loughborough | Paper application form | No deadline given |
| Robert Smyth | Online application form / UCAS Progress | 31/01/2019 |
| City of Leicester College | Paper application form / UCAS Progress | 31/01/2019 |
| Southfield School Kettering | Paper application form | 17/11/2018 |
| Bishop Stopford | Paper application form | 31/01/2019 |
| Melton Vale 16 | Online application form | 31/01/2019 |
| Tresham | Online application form | No deadline given |
| Gateway College | Paper application form / UCAS Progress | No deadline given |
| Brooke Weston | Paper application form | No deadline given |
| The Kings School Peterborough | Online application form | 7/12/2018 |