Christmas 2018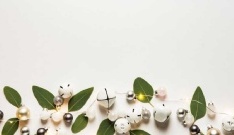 Christmas Jumper Day - Friday 14 December, and more...
CHRISTMAS 2018:
Please see details of what we are doing at UCC for the build up to Christmas....
Christmas Show: Monday 10 December - hopefully you have all bought your tickets for tonight's Christmas show from 6:30 - 8:00pm in the Drama Studio
Christmas jumper day: Students are invited to wear their Christmas jumper on Fri 14 December for a £1 charity donation. If your child is taking part their Christmas jumper must be worn under their school blazer with the rest of their school uniform.
Christmas lunch: is on Tue 18 December (Not as previously stated on 12 December). Lunch is two courses for £2.60 and will be the only hot food served on the day.