'Our Christmassy World'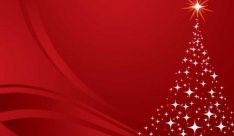 Please read on for details of our Christmas Show on Monday 10 December...
#TeamUCC are proud to present 'Our Christmassy World' on Monday 10 December from 6:30pm - 8:00pm in the Drama Studio.
Our vocalists, instrumentalists and actors have been busily rehearsing over the past few weeks for our annual Christmas Show.
They have been reheasing really hard in one or more of our break and lunchtime performing arts groups.
Groups involved are: The Uppingham Star's Choir, Solo and Duet vocalists, UCC Band, Drama, Rock School Band and Recorder Ensemble, who will entertain you with a mix of traditional carols, popular festive pieces, great showmanship and an opportunity for audience participation, helping you get in the spirit of Christmas!
Tickets cost £1.50 per adult and £1.00 for Senior Citizens and children. Students can purchase tickets from Student Services. Please note tickets will NOT be available on the door.
During the interval refreshments will be available (included in the ticket price)