Principal's Bulletin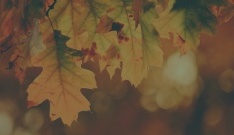 Please see the latest bulletin from Mr Solly, including an important reminder about how to report a child absence...
Dear parents and carers,
We have had a fantastic week at UCC, despite the extreme weather we have experienced. I have spent a lot of time in classrooms as we have conducted reviews of our English and PE departments throughout the week and it has been a real pleasure observing some fantastic teaching. In every observation I have seen students focussed and working hard and from a teaching perspective I have seen so many of the evidence informed practices we have been working on in our staff training put to good effect.
It was great to see such a high turnout for our Year 10 parents' evening last night. Year 10 have made a brilliant start to their GCSE qualifications and I know the valuable conversations from last night will help support them further in their progress and development.
Students receive a consistent message about the importance of maintaining high levels of attendance as there is a clear correlation between high attendance and high levels of learning and progress. Overall, attendance at UCC is good and consistently higher than the national average. However, our lowest levels of attendance occur during the final week of term and any absences during the week beginning 17th December 2018 will only be authorised with an accompanying doctor's note. I insist that the curriculum is taught right up until the final day of term so all students will be working hard right up until we break up for Christmas. As usual, there will be an early finish on Friday 21st December and I will provide details of this in next week's bulletin.
On the subject of absences, if your son or daughter is too unwell to come to school you must contact our attendance team by using one of the methods below, even if you have contacted a different member of staff about the absence:
email: absences@ucc.rutland.sch.uk
text: 01572 842008
voicemail message on the main school line 01572 823631 option 1
I hope you have a great weekend
Mr Solly.