Principal's Bulletin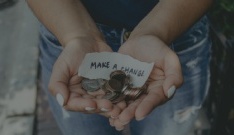 Please see the latest bulletin from Mr Solly...
Dear parents and carers,
It has been lovely seeing all the fundraising events going on today and I am always really impressed with how well our school community supports charity events. I am sure we have raised lots of money for Children in Need and I am looking forward to finding out the final amount once all the pennies have been counted!
I thought our presentation evening last night was excellent and it was great to see the class of 2018 return to collect their GCSE certificates and prizes. These events require so much organisation and work from so many different people across the school and I was inundated with positive comments from our guests regarding our school, but also the format and organisation of the evening. As ever, the highlight for me was watching the faces of proud parents, getting to shake the hands of our former students, hearing about what they have gone on to do and listening to our heads of department talk with such passion and sincerity about the prize winners.
We have some exciting things going on next week with a careers focus for Year 11, a live screening of Romeo and Juliet from the Royal Shakespeare Company for Year 10 and the next stages of the regional cup competitions for our Year 8 and 10 boys' football teams.
Can I politely remind everyone of the expectations regarding contacting home during the school day. If a student needs to get in contact with someone at home because they are unwell then they must go to the medical room and if it is appropriate our staff will make the phone call. We have had a number of occasions where students have attempted to use their mobile phones to make calls home without permission and have subsequently faced sanctions for this. I would appreciate your support in reinforcing this message at home so that our students receive a consistent message regarding phone use during the school day from the staff at UCC and their parents/carers.
Mr Anderson sent out some information earlier in the week relating to our approach to providing feedback to students on their learning. We have spent considerable time reviewing the educational research on this subject and our teachers have been using this since the start of this academic year. The link to the document which explains this further is here.
There is an opportunity to come and work with us as an invigilator; if you would like more details please speak to Mrs Bagga in HR.
I hope you all have a great weekend.
Mr Solly.