Parent Bulletin 10/06/2022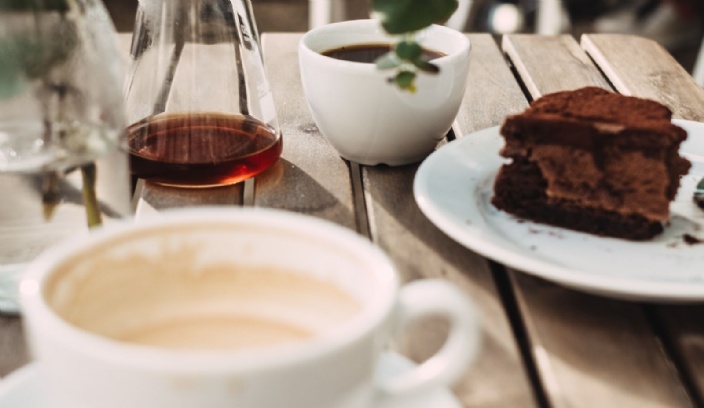 Please see the latest bulletin from Mr Solly below...
Dear UCC Families

The first week of our final half term of 21/22 has been very successful. Students have returned to school, following their week off, with excellent attitudes to learning. I have spent time walking around the school and visiting lessons and it has been wonderful to see the calm and purposeful environment. In fact, I walked around with a visitor on Tuesday, who has worked at UCC on a casual basis for 3 years, but has not been in school this academic year, and he remarked to me about how calm and focussed the school felt.
I would like to offer a huge congratulations to Leela in Year 7, who was awarded a runner-up prize in a national art competition organise by the BBFC for the new Jurassic Park Film. Leela's entry is the silhouette of a child patting the dinosaur. Here is the email we received, with the tweet from the BBFC below it:
Dear Mrs Claudett,
Thank you so much for entering our BBFC Jurassic World Dominion Create The Card Competition with your class. We received over 1,000 entries from across the UK and we are thrilled to tell you that after extensive deliberation by a panel of judges, Leela's design was shortlisted as one of the top ten entries. The panel included executives from Universal Pictures and the BBFC, including David Austin OBE (CEO) and Patrick Swaffer (President). The judges were hugely impressed by Leela's artwork and wanted to pass on the below feedback:
Leela created a beautifully simple and highly emotive design. The quality of the dinosaur is excellent and we loved the connection between human and dinosaur.
To celebrate this remarkable achievement, Leela will be receiving a goody bag containing some BBFC merchandise and an abundance of Jurassic World film products, alongside a unique print of a BBFC Black Card with Leela's name on it.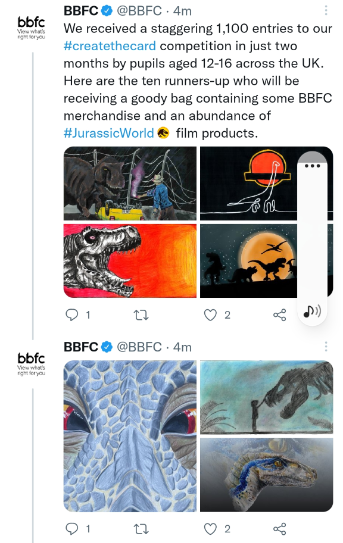 I would also like to commend Finn in Year 10 on a truly outstanding achievement with his Climbing pursuits. Finn is currently a member of the GB Climbing National Development Squad. Having attended two selection events over the last two weekends (in Edinburgh and London), he has been selected to compete for the GB Junior Climbing Team for four International Lead climbing events over the next few months. He will be competing in three European Youth Climbing IFSC competitions in Switzerland, Austria and Germany, and also the Climbing Youth World Championships in Dallas. There are only 3 GB places available at each event for each category, so he has done extremely well. Each of the competitions is an amazing opportunity for him to compete on the International competition stage, and also to get a real taste of what life is like as an elite athlete, as he will be travelling with his team mates and coaches. Well done Finn and the very best of luck in these exciting opportunities.
Before the half-term break, Mrs Perkins had the pleasure of showing the family of the late Jannet Wignell around our new Drama facility, named The Wignell Studio, in Jannet's honour. It exceeded their expectations as a purpose built and well-resourced space in which students can explore and enjoy their studies in Drama and the family said Jannet would definitely have approved. Her daughter, Becky, who had a hand in designing the new sign for the room, was full of appreciation for the work Mr Davies had done to realise her design in another fitting tribute to the inspiring commitment Jannet showed to Drama at UCC for so many years.
Finally, I would like to praise our student council, who I met with this morning. They have been collating ideas from their peers on our new House names, and I was thoroughly impressed with their mature approach in providing me with this feedback. The next step is to consolidate this list of suggestions for the themes that our House names will follow, and allow all our students to have their say by voting for their favourite themes via Satchel:One. Following this we will draw up a shortlist of House names under the selected theme and begin to shape the vision, values and ethos of each House. I will keep you posted on our progress with this project.
I hope you all have a great weekend and I am looking forward to meeting Year 7 and 8 families who have signed up for our event on Thursday 16th June, where students can bring their family around the school from 5-7pm.
Mr Solly