PE Department Weekly Fixture Round-up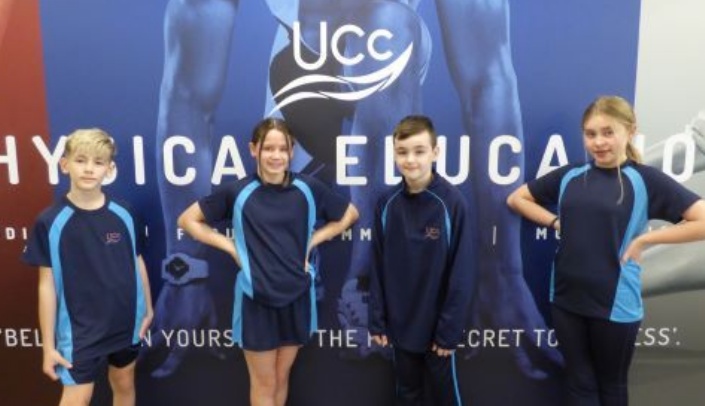 Some of our students of have been involved in a variety of fixtures this week. Please read the round-up below for a complete overview prepared by our PE Department.
Last week our Year 8/9 Girls Futsal team went over to Longfield to compete against other Rutland schools. The girls narrowly missed out on winning the competition overall due to a close game against Catmose. Our stand-out player was Juliana who was instrumental. Well-done girls, everyone played amazingly and you should all be very proud.
On Monday, our Year 8 girls' basketball team travelled to Belvoir to play in the quarter-final of the Team Leicestershire knock-out competition. We are extremely happy to say they have kept their winning streak beating Belvoir 16-15, progressing onto the semi-finals! Everyone played their part, but our stand-out players were Freya and Kitty who both played brilliantly and had such a big impact on the game.
On Tuesday we competed in our first ever Trampolining competition at Robert Smyth Academy. We took a year 7/8 girls' team and a year 10/11 girls' team, both coming third overall. This is an amazing achievement for UCC, being our first competition in Trampolining and especially as some of the girls have only been Trampolining for a few months in lessons. Great work everyone!
On Wednesday our Year 7 Girls Futsal, the team went over to Belvoir to take part in the Varsity Futsal competition! Everyone demonstrated excellent resilience tonight and worked as a cohesive team in our first ever Futsal competition for this year group. Our player of the match was Lainey who was also our goalkeeper making some outstanding saves throughout the tournament!
On Thursday, we took a year 8 girls and a year 9/10 girls Rugby team over to Hinckley to participate in the Leicester Tigers Rugby Festival.
Our Year 9/10 team led by Mr. Sievewright played 4 games, winning 3 and drawing 1! Lexi was Mr. Sievewright's player of the tournament. She played excellently and was extremely influential in every game, with tackling being her stand-out attribute.
Our Year 7/8 team led by Mr. Grandidge played 3 games, winning 2 and drawing only 1 as well! Mr. Grandidge's stand-out player was Daisy. She made some extremely good tackles throughout the tournament but her ball carrying skills and ability to gain ground was outstanding.