Principal's Weekly Bulletin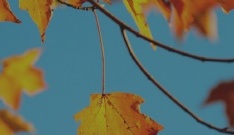 Please see the latest bulletin from Mr Solly...
Dear Parents and Carers,
I was very impressed with our ACE day this week. It feels like our delivery of these enrichment off-timetable days improves with each one and there was much to celebrate on Tuesday. I must thank the UCC staff and all our external providers and visitors who made the day so worthwhile. These events take an enormous amount of organising and require a huge team effort. In particular, a highlight of the day for me was seeing how our Year 9 students responded to the challenges of their Enterprise Trade Fair task where over 30 local business people and dignitaries visited UCC to 'invest' their trade tokens in the business ideas our teams of students created.
It was also very pleasing to see so many families at our Post 16 event on Tuesday. Year 11 will benefit greatly from engaging with these post 16 providers as they begin to think carefully about what their plans might be post-UCC. I would encourage families to visit open days and find out the finer details of each college and each course before making decisions about applications.
I have spoken to many people over the past week about our open evening event. The most common comment has been how wonderful our students were and how impressive our school is in terms of values, the relationships between staff and students and the great range of opportunities on offer.
I have also had several conversations recently with parents who have had questions about how schools are funded, as there are often headlines in the media which don't tell the full story. I think it is very important for the whole community to understand the financial pressures facing schools. This week I read a very interesting article from former headteacher, current head of ASCL and all round education guru Geoff Barton, who hit the nail on the head with his blog for the TES (link here). I would encourage you to read Geoff's article as sometimes the headlines we see in the media regarding school funding can be misleading.
For us at UCC our financial position is stable and we are now 'living within our means' in terms of our annual budget. However, for us to develop the school site further and invest in our facilities we need to access pots of funding and I am trying to establish stronger relationships with local businesses who are prepared to support our vision for education through donations and sponsorship. We are very fortunate to have a supportive parental community and I am very grateful for those parents who have approached me with creative, innovative and mutually beneficial ways in which their business or organisation can support UCC. If you are reading this and thinking that you can make a positive contribution in any way to our school then please do get in touch with me and we can have a conversation. Given that schools have faced an 8% real terms cut in funding since 2010, we are constantly asking the staff in schools to do more with fewer resources. However, one of the incredible things about UCC is the way in which our staff pull together and are so determined to provide our students with a great all round education, regardless of these significant financial challenges.
And finally, some great news…
I'm really very pleased to announce that our provisional Progress 8 figure is +0.21 which is up from +0.13 last year. This shows that our Year 11 students from last year have made significantly better progress than the national average in their GCSEs. Well done to everyone for this amazing achievement; the best UCC has ever had!
I hope you all have a great weekend.
Mr Solly