Yr 11, 16+ Evening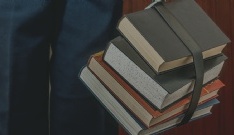 We are hosting our 16+ evening for Yr 11 students on Tuesday 2 October...
Our 16+ evening will take place on Tuesday 2 October from 7:00pm - 9:00pm, this is an opportunity for students and their parents to come in and see nineteen post 16 providers. Come along and ask any questions you may have, and see what they have to offer.
The event will be held throughout the school including the Drama studio, Community Lounge, Exhibition Area and Languages Department.
The providers we have this year inlcude:
Beauchamp College
Brooke Weston Acadamy
Brooksby Melton College
Corby Business Academy
Eastern School of Performing Arts
Greater Peterborough University Technical College
Harington School
King's School
Melton Vale
New College Stamford
Tresham College of Further Education
Wyggeston & Queen Elizabeth 1st College
Plus others
We look forward to seeing as many of you there as possible.