UCC School Buses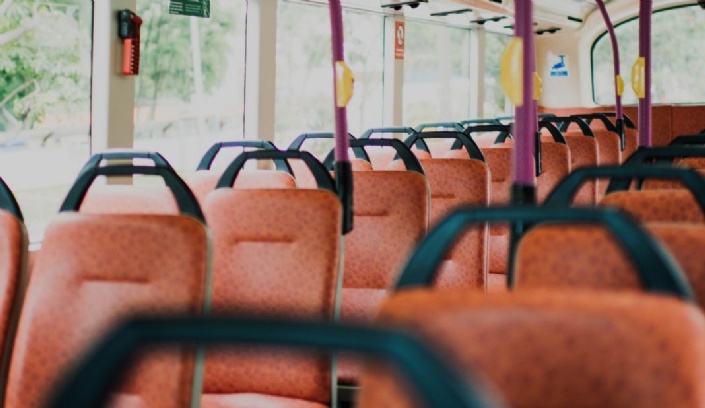 Please see the information that has recently been sent home regarding the UCC 1, 2 and 3
As we look to the start of a new academic year, we begin the process of reviewing transport arrangements and in particular, the bus services operated by the College: UCC1, UCC2 and UCC3.
To determine each routes viability for the coming year and to provide you with an idea of the cost, we would be pleased if you could complete the form (using the link below), to register your interest in a place on one of these services for your son/daughter from September 2021.
A copy of the bus routes and timetable (subject to change) can be seen at the bottom of the page for your information
Historically, all of these services have been extremely popular and often oversubscribed, so as places are limited; they will be allocated on a first come, first served basis. Any requests for permits to be used on specific days, will be considered if there is capacity on the bus. Please detail any special requirements in the appropriate section on the form.
The registration process will open at 6pm on Friday 14th May and close on Sunday 30th May 2021
Please complete the form for each child requiring a permit. A place will not be allocated unless you have registered your interest by this date.
The cost for the new academic year will be confirmed once accurate numbers are known but is expected to be between £690.00 and £725.00.
Further communication, with the Terms & Conditions of the permit, will be sent mid-June to confirm if a place has been allocated. Following this, a non-refundable deposit of £80 per child to secure your child's bus permit will be required. This will need to be returned to the Finance Department no later than 1st July 2021.
A discount of 5% is offered if payment for the permit/s in full is received before 30th September 2021 or to spread to cost, payment of the balance (after deposit) can be made in six equal monthly instalments commencing 1st September 2021 to 1st February 2022. If you prefer to pay by instalments, these are required to be paid by the first working day of each month and can be made either by a standing order from your bank account or via Wisepay.
The College reserves the right to immediately withdraw the travel permit should payments not be received or kept up to date.
If you have any further queries please do not hesitate to contact the Finance Department via email: finance@ucc.rutland.sch.uk
UCC ROUTE 1 - KIBWORTH

Kibworth

Main St,Leicester RD jnctn, Kibworth

07:30

Market Harborough

Opp Police Station, Leicester Road

07:35

Market Harborough

- Centre (The Square)

07:37

Sutton Bassett

Bottom of Sutton Lane

07:42

Sutton Bassett

Main Street opp Queens Head PH

07:44

Weston by Welland

Ashley Rd/N Lea Opp Post Box

07:46

Ashley

Main St, The George PH

07:49

Medbourne

Drayton Road, First house on left after 'Old Green' - opposite Medbourne Brook

07:54

Drayton

Main St, Red telephone box

07:59

Great Easton

Cross Bank, opp Banbury Lane

08:03

Great Easton

The Cottage, Caldecott Road

08:05

Great Easton

*First house on left after Gatehouse Lane*

08:06

Uppingham Community College

AM

08:20

Uppingham Community College

PM - Depart

15:20
UCC ROUTE 2 - HOUGHTON ON THE HILL

Houghton on the Hill

A47 Buss Stop(Opp Rose & Crown PH)

  07:35

Billesdon

Leicester Rd, The Square Bus Stop LE7 9AL

07:40

Billesdon

*Leicester Rd, Just Past High Acres LE7 9FB)*

07:41

Tilton on the Hill

Oakham Rd, Tilton Village Hall

07:45

Tilton on the Hill

(coach turnaround Oakham Rd/Marefield Ln)

 

Skeffington

Main Street/Hunters Avenue, LE7 9YA

07:54

Tugby

A47 Uppingham Rd, Layby bus stop after Wood Lane

07:57

Uppingham Community College

AM

08:10

Uppingham Community College

PM - Depart

15:20
UCC ROUTE 3 – CHURCH LANGTON

Church Langton

B6047 Langton Arms LE16 7SY

07:35

Thorpe Langton

Baker's Arms, Welham Road

07:40

Great Bowden

Dingley Rd/Triangle

07:44

Dingley

A427 Bus Shelter

07:48

Stoke Albany

Ashley Rd, White Horse PH

07:52

Wilbarston

Church St, Fox PH

07:54

East Carlton

The Hill, nr East Carlton Park

07:58

Middleton

Bury Rd/Bury Close

08:02

Cottingham

Outside No 8 High St

08:04

Cottingham

Rockingham Rd

08:06

Rockingham

Gretton Rd/The Cottons Junction

08:10

Caldecott

Triangular Green near flag pole

08:12

Caldecott

PM ONLY – drop off opposite Church

Uppingham Community College

AM

08:20

Uppingham Community College

PM - Depart

15:20