Yr 7 - Rutland Schools Remember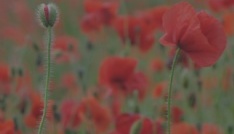 Please read about the Service of Reconciliation at Oakham Church...
We would like to take all of our Year 7 students to participate in a special service, focussing on the First World War Commemoration and Reconciliation in general, yet in particular the Passchendaele Commemoration. This service is being held on Wednesday 10 October from 12:15 -3:00pm
All Year 7 students are being asked to sing the chorus from 'Keep the Home Fires Burning' and 'Jerusalem' as part of the service. Students will familiarise themselves with these songs in classroom music lessons.
Students will be off timetable from lesson 3 until the end of the day and will have lunch before they leave.
A refillable water bottle would be recommended.