Yr 10 University Visits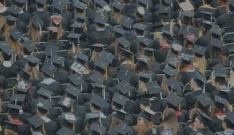 Please see more information about the University visits on Tues 2 Oct...
Year 10 students have the opportunity to visit one of 4 Universites. We hope that it will give our students a better understanding of University life in general, including information on student finances, academic expectations etc. and help them decide whether this is the path the would like to take in the future.
These visits are available to the whole of Year 10 and ALL students are expected to take part.
Date: Tuesday 2 October
Time: Depart UCC 08:40am (after registration) // Return: Back at UCC between 3:45 and 4:30pm* (depending on which University they visit)
Students will be required to wear full uniform and to take a packed lunch
The cost of the trip is £10, please book on and pay for the trip via Wisepay by Friday 28 September
*Please arrange to collect your student from UCC at the appropriate return time:
(Lincoln 3:45pm / Loughborough 4:00pm / De Montfort 4:00pm / Coventry 4:30pm)