UCC Centenary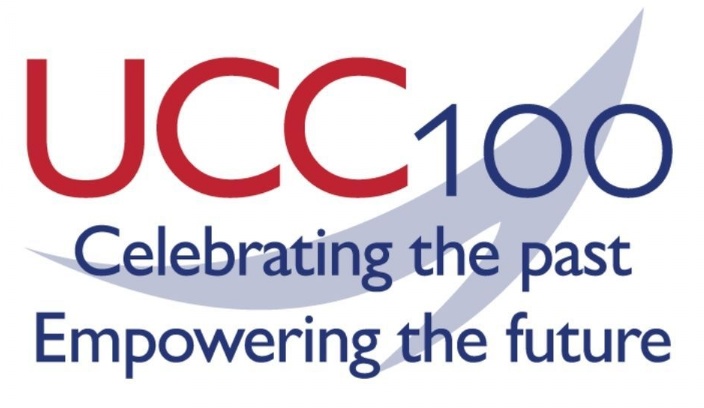 UCC celebrates its Centenary - please read more about our fascinating history below...
Uppingham Community College Centenary Celebration
On Sunday November 15th 2020, Uppingham Community College reached its 100th year anniversary as a school. The college opened its doors as "Uppingham Central School" on 15th November 1920 using just two huts from the Prisoner of War camp, which were too hot in the summer and too cold in the winter. With just 35 children on the roll, the formal opening took place on 21st February 1921 and the children were all taught by the Headmaster, Mr GW Farmer, assisted by peripatetic teachers in woodwork, gardening and domestic science. Now, a century later, we have an extensive campus, 900 students, a broad curriculum and a strong reputation for balancing academic excellence alongside personal development.
I am extremely proud to be the Principal of this magnificent school, which has always been held in high regard by the local communities it serves. Over the 100 years, the school has had just 10 Head Teachers; I think this speaks volumes about the fantastic culture UCC has developed over time. As part of our centenary celebrations I asked the previous 4 Head Teachers to provide me with an account of their memories of leading the school. We have compiled these as a book, which can be found on our school website and each account provides a fascinating insight into how the school has evolved over time. A common theme that runs through each account from our former leaders is a genuine sense of pride in UCC, most notably about the culture of the school and its strong reputation. This has been built up and maintained over the 100 years of its existence but it is clear that this has been achieved as a result of having talented and dedicated staff, a highly skilled and hard-working senior leadership team and a strong governing body.
It has been wonderful to read through many of the original books that were used to document the opening of our school, all of which are still in good condition. Reading the weekly logs of our former Headmasters have helped us understand what the school was originally like and the type of education young people received 100 years ago. These logs were meticulously maintained right up until the 1990s, when the advent of computers modernised the way schools were organised.
Our school has grown significantly in size throughout our 100 year existence and the education provision has evolved and developed to ensure that young people in Uppingham and the surrounding villages have had access to programmes of learning that have prepared them effectively for adulthood. Our reputation as a school that genuinely cares about each individual has ensured we have a strong moral foundation that has been maintained across a century of teaching year. More recently, our core values of Kindness, Honesty and Respect further demonstrate our commitment to supporting young people in their development into kind, honest and respectful adults who can have a positive impact on the world around them.
Our centenary year was meant to be full of celebrations and showcase events to mark our 100th year anniversary. Unfortunately, due to the pandemic we have not been able to celebrate in the manner we had planned. Instead, we have filled a time capsule with documents, photos and accounts from students and staff, which we hope will be opened when the school reaches its 200th anniversary. Additionally, in response to the August 2020 fire at UCC, we are planning the next stages of our school's development through an exciting rebuilding programme which will leave a legacy of excellent learning facilities for future generations of young people.
Finally, we must recognise and pay tribute to everyone who has contributed to our amazing school during the past 100 years. I affectionately refer to us as 'Team UCC'; a reflection of the important role everyone has in shaping our school culture. We are constantly striving to improve and become an even greater school, but none of this would be possible without the strong foundations that have been laid by my predecessors, and all of the former teachers, governors, staff, parents and UCC students. This school means a great deal to everyone associated with it and I am excited about leading us through the next phases of our development.
Here's to the next 100 years!
Mr B Solly
Principal