Fantastic GCSE results for UCC students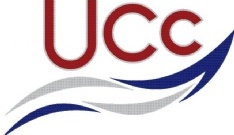 This morning Year 11 students were celebrating as they collected their GCSE results. Read more about the achievements of UCC students here...
Record breaking GCSE results for UCC
Students and staff were celebrating at Uppingham Community College today following a record breaking set of GCSE results.
In particular, English GCSE results were exceptional with 95% of students achieving a Grade 4 (pass) and 82% achieving a Grade 5 (strong pass). Additionally, there was a significant improvement in the top grades in English with over 30% of students achieving a Grade 7 or above. These excellent results mark the highest ever achieved in English at UCC by some distance.
Strong results in Maths were maintained from 2017 with 82% of students achieving a pass grade. Maths results also improved at the top end with 27% of students achieving a Grade 7 or higher, beating our previous best score by 7%.
Overall for UCC, the proportion of students achieving a 'strong pass' in English and Maths was 58%, equalling the impressive figure from 2017.
Principal, Ben Solly said 'I am delighted with these results. Our students have worked incredibly hard and they fully deserve these excellent outcomes. I am very proud of the superb efforts of the talented UCC staff and I want to wish our students the very best of luck for their next steps; it is a really exciting time for them. There are some truly exceptional results and stretching our highly academic students has been a focus for us this year. It is pleasing to see the impact of this work and these top performing students quite rightly deserve all the plaudits that will come their way. However, I am most proud of the students who overcame significant adversity throughout the past year and have still achieved really great results, demonstrating resilience, determination and so much courage.'
Head Boy Joe Banerjee achieved a perfect string of top grades with nine Grade 9s and one A* and will be one of very few students in the entire country to achieve such a feat. Emily Martin achieved eleven GCSE 9-7 grades, which is also extremely impressive. More details of the top achieving students will follow...