Working Together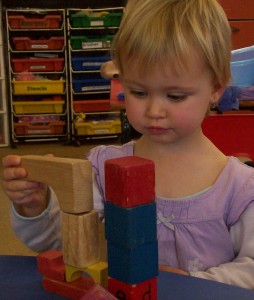 As parents, you are the primary carers and educators of your child. Working together enables us to provide a happy and stable environment for him or her while in our care. Any information that you share with us, which may enhance our understanding of your child, is greatly appreciated and treated with the utmost respect.
The information that we request is extremely important. Any changes in health or medical conditions, home and work addresses and telephone numbers are obviously essential. Please update us as soon as any changes occur so that we are able to contact you quickly, especially in case of an emergency.
We are happy to continue routines that you follow at home e.g. potty training. This provides consistency and avoids confusion for your child. Communication with parents and involving you on a daily basis through informal conversations with staff is a priority. We also use a range of other communication media. These include diaries in the 'Butterfly Room', white boards in the main room, a parents' noticeboard in the entrance area, regular newsletters and open days/evenings. Periodically, we distribute questionnaires and comment slips which ask for your feedback and ideas about Upp-Starts.
We greatly appreciate the support which we receive from parents, including contributions to your child's development records. Our door is always open to you. You are welcome to come with us on trips and outings and to join in our daily activities as and when you wish. Please feel free to share your skills and knowledge with the children e.g. music, foreign languages, gardening, baking etc.
Personal Development
Daily observations are recorded in each child's Personal Development Book and these are used as the basis for planning the following week's programme. This enables us to build on the skills that your child acquires as he or she develops, or to focus more on a particular interest which they may have. Each child therefore has an individual learning plan to help them to achieve their development goals. Progress is discussed with you, as parents, on a regular basis. We have a computer, which is available everyday to encourage computer skills, literacy, numeracy, observation and artistic flare.
Weekly cooking activities are an integral part of our curriculum with all 'Busy Bees' joining in. This involves measuring, weighing, mixing, timing and creating pictorial records for personal recipe books. As with the 'Squirrels' group, spending time on outdoor activities and making full use of the various facilities is very important. The Pre-School children are in the process of developing our garden and using their ideas to create a vegetable patch.
As summer approaches, those who are leaving to start Primary School are able to invite their Reception teacher to an Upp-Starts tea party and in readiness for school life, for example, to practise getting changed for weekly PE sessions. These activities and others are designed to support a smooth transition as your child moves on from Upp-Starts.