The Curriculum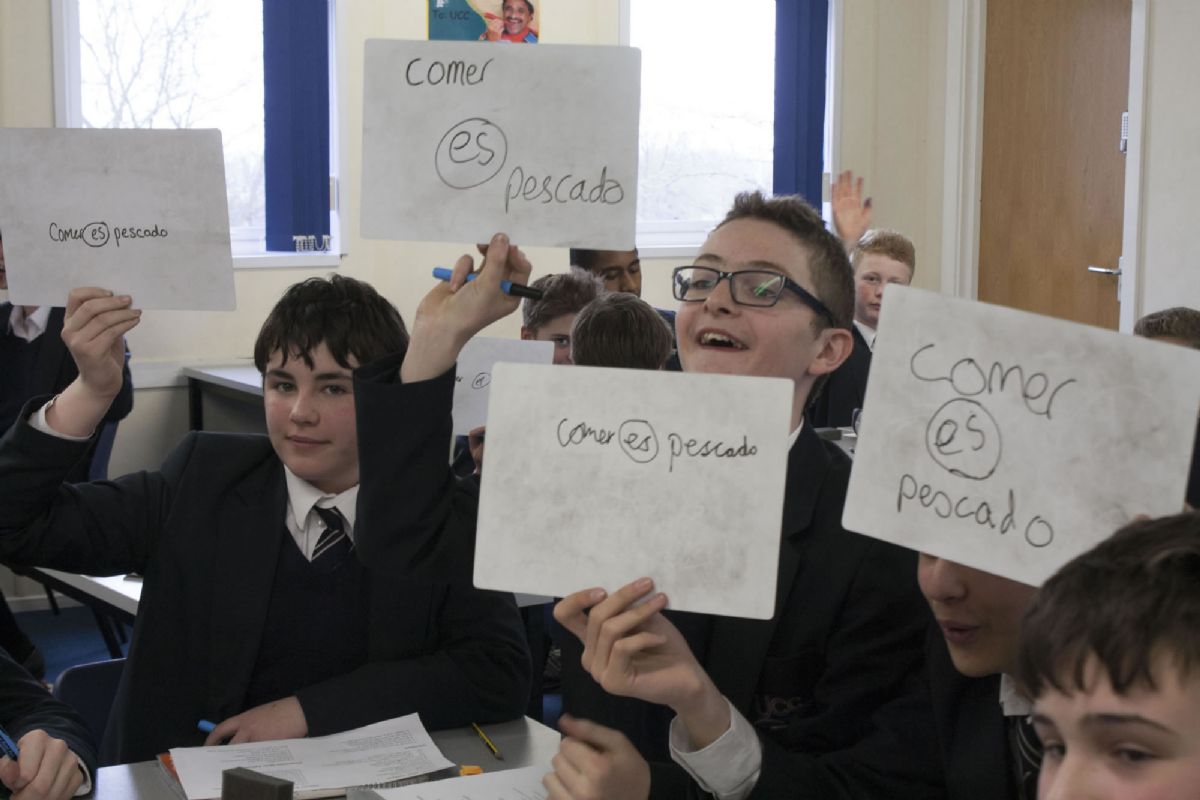 Here at UCC, we are proud of our broad and balanced curriculum. We believe in giving opportunities for all.
At Key Stage 3 (Year 7, 8 and 9) all students study the following subjects: English, Maths, Science, Design Technology, French, Geography, History, Computer Science, Music, P.E., Drama, Personal and Social Education and Religious Education.
Art is part of the Design course at Key Stage 3.
In Years 8 and 9 our most able linguists are given the opportunity to study a second language either German or Spanish.
At Key Stage 4 (Years 10 and 11) all students study: English Language, Maths, English Literature and either Double or Triple Science (2 or 3 GCSEs). All students have core P.E. time.
Students at Key Stage 4 also study Religious Studies and Personal and Social Education as part of their Personal Development Curriculum.
Students also choose 4 option subjects from the following: French, Geography, History, Computer Science, Music, P.E, Design Technology, Drama, Religious Education, German, Spanish, Art, Child Development, Business Studies, Citizenship, Statistics and Further Maths.
Running throughout this, UCC builds in opportunities for SMSC development. A wide-range of opportunities are created within structured curriculum units of work in all subjects. Multiple strategies are used to deliver these opportunities both in formal lessons as well as through key-stage and whole-school events and activity.