The College
Welcome from the Principal
Welcome to the Uppingham Community College website. We are very proud of our history and heritage, but we are very much a forward thinking school.
Our key values as a school community are: Respect, Honesty and Kindness. Everything we do is based upon these simple core principles.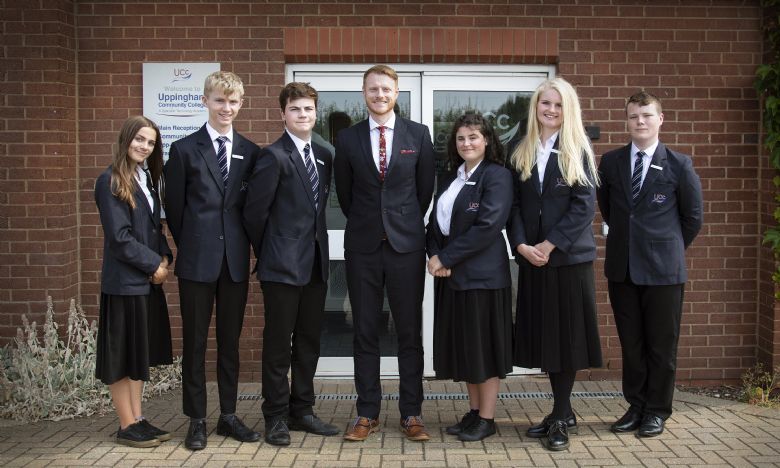 We are committed to the highest standards of education and have invested in staff, facilities and resources to ensure all of our students acquire the knowledge and skills required to succeed in an ever changing world.
We offer a curriculum which delivers a truly great all round education for our students and we continually focus on developing teaching and learning by focussing on educational research and investing in staff development.
At Uppingham Community College we put the student at the heart of everything we do. Our vision as a school is simple:
Everyone at UCC thrives, making excellent progress in their learning, achievement and development.
As teachers, leaders and as parents ourselves, we understand the importance of young people feeling safe and happy at school. We work tremendously hard to ensure the environment at UCC is welcoming, positive, safe and focussed on learning. We are relentlessly aspirational for our students and we want them to achieve the highest possible standards of academic excellence, alongside becoming amazing young adults.
Uppingham Community College is a wonderful place to learn and to work and we hope our web site will give you an insight into our fantastic school.
Ben Solly, Principal