Physical Education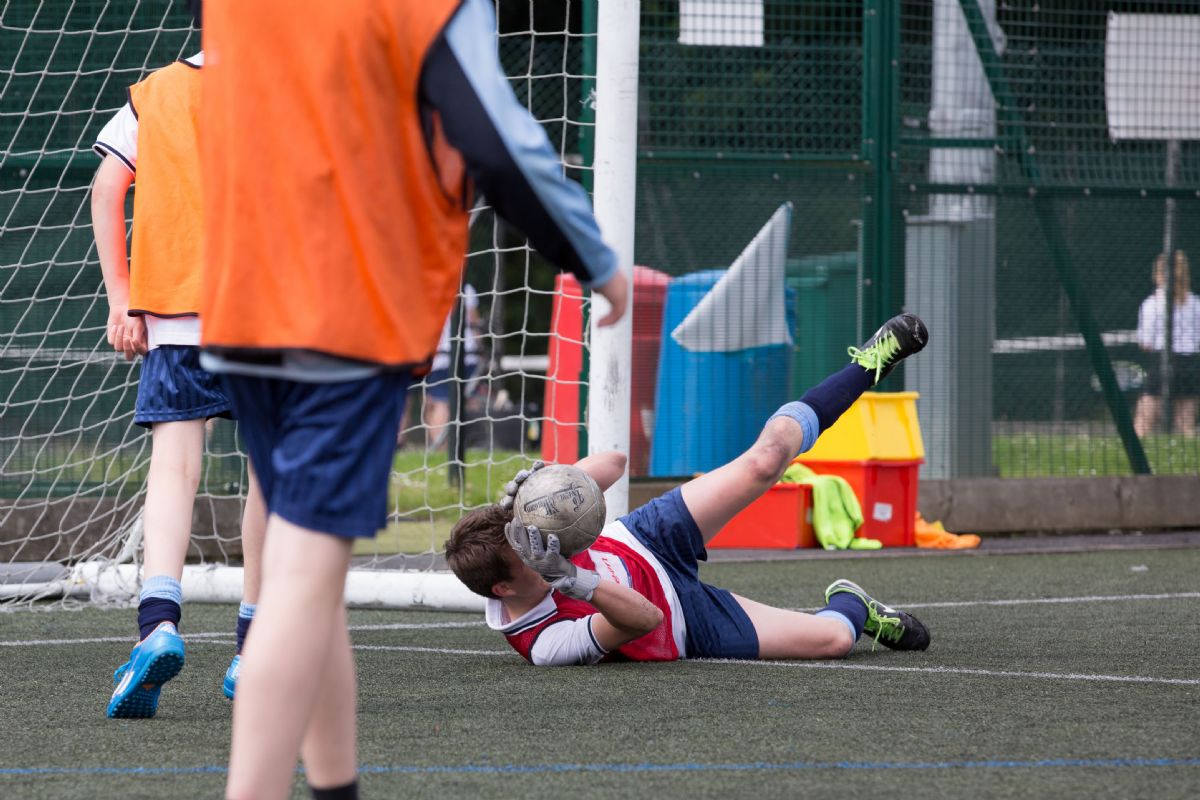 P.E. and Sport are integral parts of life at the College. Our overriding philosophy and ambition is to instil a life-long love and appreciation of sport, physical activity, leisure and recreation. We believe that we achieve this through the delivery of a broad, balanced curriculum with personalized learning at its core. We provide an extensive range of enrichment activities and clubs for all abilities throughout the year to enable students to further their development and enjoyment of sports and physical activity.
Our outdoor facilities mean that we currently have use of 2 football pitches; 2 rugby pitches; 2 netball courts; a full-size all-weather 3G astro-turf pitch, which accommodates hockey and acts as an additional football pitch if required; 4 rounder's pitches; a 400 metre Athletic track; 2 volleyball courts and 4 tennis courts. In addition to this we have a multipurpose sports hall and small fitness classroom.
Key Stage 3
At Key Stage 3 all students receive 2 hours of core PE. Many lessons are delivered to the students in single sex groups while other can be taught in a mixed group settings.
| Boys | Girls | Mixed |
| --- | --- | --- |
| Rugby | Netball | Dance |
| Football | Gymnastics | Fitness / XC |
| Gymnastics | Hockey | Boxercise |
| Hockey | Football | Badminton |
| Cricket | Rounders | Basketball |
| Athletics | Athletics | Tennis |
| Golf | | |
| Volleyball | | |
| Athletics | | |
We first begin to set students in the summer term in Year 7 and this continues throughout their PE programme. Setting is important in PE as we feel that students learn better when they are grouped with other students who have similar skills or levels of achievement. Students are given the opportunity to move groups throughout key stage 3.
Key Stage 4
Physical Education is a core curriculum subject and is compulsory for all pupils who will receive a minimum of three hours per fortnight. The KS4 curriculum is challenging and diverse with pupils able to choose from a wide range of sports and activities.
AIMS
During KS4 PE lessons pupils can develop and apply the skills taught during KS3 and are placed into one of four groups:
Boys Performance Group
Girls Performance Group
Sports Leaders Level 1 or Level 2
Mixed Group
Groupings are based on previous attainment levels and are selected by class teachers to ensure the best possible PE experience during KS4.
Pupils can improve their acquisition and execution of key skills as well as their tactical and strategic knowledge. Pupils are encouraged to develop a range of physical skills that will improve their gameplay as well as overall fitness levels.
APPROACH AND TOPICS
The varied curriculum allows pupils to experience a variety of sports from a range of activity areas. Pupils are given exposure to traditional sports as well as more modern activities meaning that pupils can take part in what they enjoy.
During KS4 students are much more involved in developing more advanced skills through games, dance, racket sports, health-related fitness and leadership opportunities. These experiences will help students to become more knowledgeable and responsible as participants, leaders, coaches or officials, as well as having an awareness of how to develop a healthy lifestyle and a lifelong involvement in Sport.
All pupils will be expected to wear PE kit in every lesson. Those who fail to do this will be dealt with accordingly. Letters are required when students are excused from lessons. Doctor's notes are required for long-term illnesses.
Qualifications
In addition to their core PE lessons students are given the option of taking either a GCSE or a BTEC First course.
The GCSE AQA PE syllabus is offered to students from year 10. The course is made up of both theory and practical lessons, with 60% of the assessments being practical and 40% in a theory examination.
The BTEC : Level 2 Extended Certificate in Sport course is a specialist course, which aims to give students a vocational qualification in sport. Students are assessed continually through completion of set assignments, which are marked by the subject teacher. At the end of the BTEC course students can achieve either: a Pass; a Merit or a Distinction grade
Enrichment
We pride ourselves on both the range and quality of our 'Out of Hours Learning Opportunities'. By drawing upon the skills of teachers within the college, both in the P.E. Department as well as other areas and the expertise of specialist coaches, we now deliver over twenty different sporting activities after college hours. These include:
| | | |
| --- | --- | --- |
| Football | Hockey | Rugby |
| Badminton | Table Tennis | Netball |
| Athletics | Rounders | Tennis |
| Cricket | Volleyball | Fencing |
| Self Defence | Golf | Swimming |
| Futsal | Climbing | The Duke of Edinburgh Award |
| Sailing | Dance | Dance Leaders Award |
The programme is constantly being updated as student interest and availability of college staff and outside coaches allow.
Inter-College Competitions
Students have the opportunity to represent the College in various inter-college competitions which includes the 'Melton and Rutland Varity Competition'. Our teams include Football (both boys and girls teams), Futsal, Netball, Hockey (girls), Basketball (boys), Rounder's (girls) and Rugby (boys) and Cricket. The College is also involved locally in competition and in partnership opportunities for Cross Country, Athletics, Sport Hall Athletics and 'Spotlight on Dance'. You can follow the success of our teams and individual competitors in the College Newsletter, which also includes the achievements of those students who perform in many other sports outside of college in sports such as judo, archery, swimming and sailing.