International School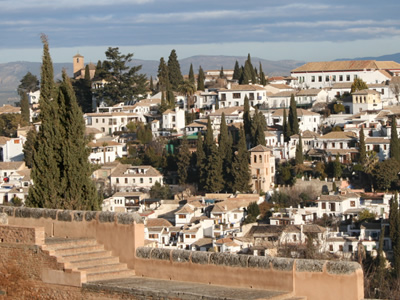 We seek to enable all our students to develop further insight into the culture and civilisation of the countries where the foreign languages we teach are spoken and to give them the opportunity to develop links with and to visit these countries.
In August 2013 the College successfully gained the International School Award for the fourth consecutive time and during 2016-17 will be applying for re-accreditation for a further 3 years.
The International School Award is an accreditation scheme for curriculum-based international work in schools. We have been awarded this on four consecutive occasions as a result of the work we do to instil a global dimension into the learning experiences of all our students. As a College we successfully embed an international dimension throughout the school, the majority of our students are involved in international work though our collaborative curriculum based work with our international partner schools across a range of subjects. The international activity takes place all year round.
We have established excellent links with four partner schools overseas:
France

With the Lycées et Collège Gabriel Deshayes in St Gildas des Bois, Nantes we have an eight day Exchange Visit for Year 9 students. Approximately 50 French students visit us in late September each year and in addition to spending some time in College and with their host families visit London, Cambridge and an English Theme Park. UCC students go to stay with their French penfriends the following May each year and visit Paris, Nantes, the Atlantic Coast and either Futuroscope, a French theme park based upon multimedia, cinematographic and audio-visual techniques which has several 3D and a few 4D cinemas along with other attractions and shows or the Puy du Fou, a historical theme park where one can see reenactments of the Vikings, Richelieu's Musketeers, the Phantom Birds Dance with dozens of birds of prey and a variety of magic and music shows. Our students begin to work with their penfriends in the French partner school at the start of Year 7.
There are also annual trips for Year 7 students, a one day Cultural visit to Boulogne and Year 8 students, a four day Educational Visit to the Château Beaumont in the Mayenne in the northwest of France.
Spain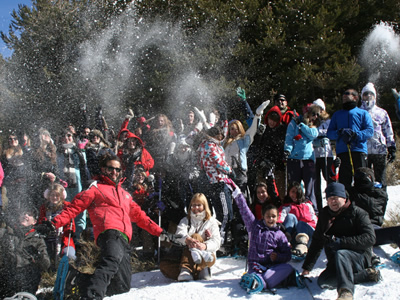 With the IES Alba Longa in Armilla, Granada we have a week's Exchange Visit for KS4 students. Twenty UCC students taking GCSE Spanish visit their Spanish penfriends in February of Year 10. Their stay usually includes visits to the Alhambra, a Moorish palace and fortress complex in Granada, the Sierra Nevada, a mountain range containing the highest point of continental Spain, the Mulhacén, an olive oil factory and the beautiful Salobreña on the southern Mediterranean coast of Spain. The Spanish students return to Uppingham in October of Year 11 and visit London where in addition to seeing the main attractions of the capital city go to a famous musical in the west end, Cambridge and an English Theme Park. Our students begin to work with their penfriends in the Spanish partner school at the start of Year 8.
In addition, in October 2014 a number of Year 11 students of GCSE Spanish took part in a one week Work Experience Exchange programme in Armilla, Granada. Placements included the local Sports Centre, Swimming Pool, Library and the Spanish Partner School as well.
In the recent past we have been fortunate enough to receive funding from the British Council to support our collaborative work as part of our Bilateral Partnership with the IES Alba Longa which has included the setting up of a joint Wiki between the two schools. We are currently working on a 2 year project with Rutland Local Authority and Leicester University, along side Alba Longa School, Granada University and the Regional Education Board of Armilla. This will culminate in an assessment resource for both participating countries. http://comenius-regio-granada-rutland.com
Germany
With the Gemeinschaftshauptschule in Alpen we have established reciprocal International Work Experience placements for Year 10 students of GCSE German. Approximately 10 German students visit Uppingham in March each year and work for one week in a variety of places including local Primary Schools, a Garden Centre, Horse Riding Stables and Retail Outlets. Students from UCC visit Alpen in July each year for one week to follow a similar programme of Work Experience. Our students usually begin to work with their penfriends in the German partner school at the start of Year 8.
China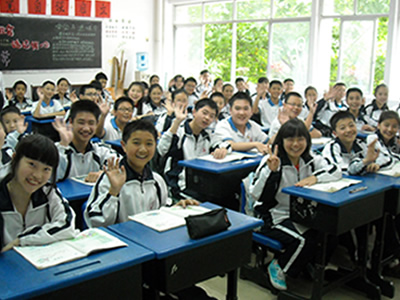 We have also established an exciting linguistic and cultural partnership with the Huarun Middle school, Chengdu in the Sichuan Province of China through the British Council's Connecting Classrooms Scheme.
To date this has involved a ten day visit to Beijing and our partner schools in Chengdu, China in May 2010 by the Principal of Uppingham Community College, the Headteachers of Bringhurst, Edith Weston, Hallaton, Langham, Leighfield, Tugby, Uppingham Church of England Primary Schools and the Head of Modern Foreign Languages of Casterton and Business Enterprise College. Moreover, five Headteachers from our partner schools in Chengdu visited Uppingham and Rutland in November 2011. Mrs Rodgers, Head of History, visited the partner schools in 2012 and there have been 2 further visits by the Chinese delegation to UCC.