Humanities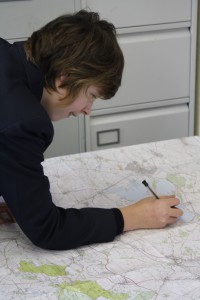 We aim to enable all students to develop an awareness and understanding of the changing world and nations in which we live. We are particularly concerned with developing the geographical, historical, spiritual, economic, social, moral and political awareness of our students. These strands, however, have their own skills, rigour, and knowledge base, which are reflected in the establishment of discrete areas or subjects within Humanities. Many themes found in Humanities link closely with the aims and objectives of the College. The subjects aim to enrich the appreciation of cultural and religious diversity and encourage students to work co-operatively, respecting each other, adults and their environment.
Our humanities staff are committed to teaching across these subject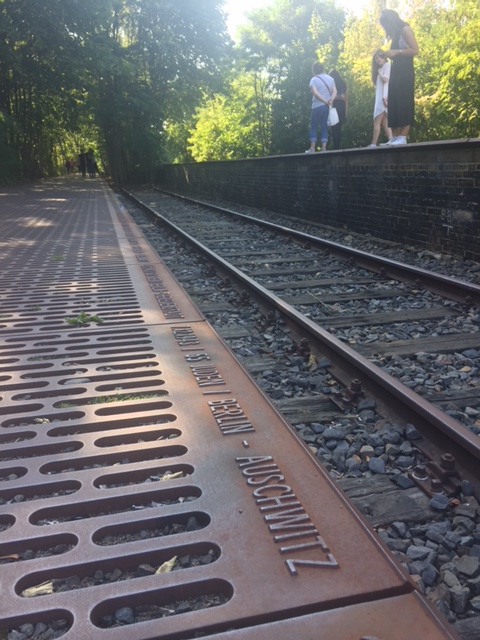 boundaries where this is of benefit to students in Years 7 and 8, as part of a Humanities course. As students' progress through the school the specialisms of staff in the different subjects become increasingly important in helping students understand the strands within Humanities. In Years 9, 10 and 11 students follow separate subject courses taught by specialist staff.
We recognise that we are educating our students as complete individuals and that our subject areas link together to provide an important part of their educational experience. As such we are constantly seeking to develop links between subject areas that will help students to understand the interrelationships that exist and to make sense of their world in a more holistic way.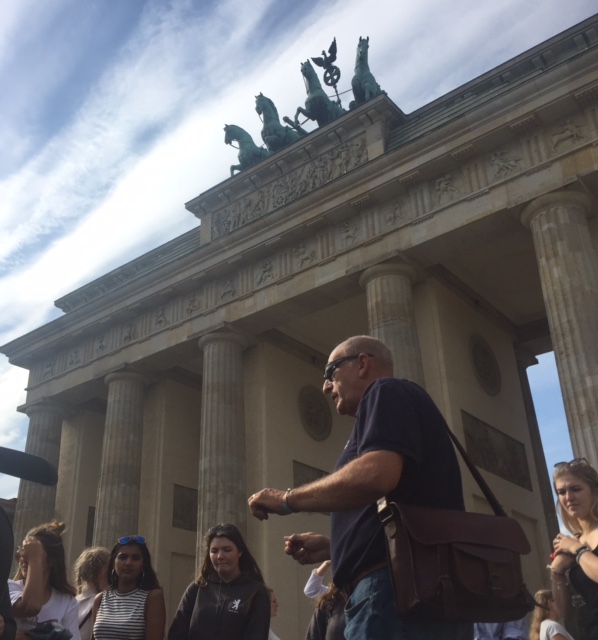 We are committed to innovative and reflective teaching based on thorough planning, adequate resource provision, and the sharing of expertise so that we can constantly seek to improve the quality of education for our students.
Humanities Curriculum
The department is responsible for teaching the revised National Curriculum Programmes of Study in Geography and History; and Religious Education follows the Northamptonshire Agreed Syllabus.
In years 7 and 8 all students follow a Humanities course, which is timetabled for nine one-hour lessons a fortnight (15% of total curriculum time). The course consists of 10 units in each year – 4 geography, 3 History and 3 RE. Each class normally has two Humanities teachers, although this can vary, depending on timetabling constraints. Subject units are of variable length.
In year 9, students receive eight one-hour Humanities lessons per fortnight. Three hours are timetabled for History and Geography and two hours for Religious Education. Students follow separate Geography, History and RE courses usually taught by specialist staff.
The reasons for this are:
to enable students to gain an awareness of the 'flavour' of each subject brought to it by specialists in readiness for making options choices for GCSE;
to enable students to gain a deeper awareness and understanding of concepts within each subject;
to enable students to develop competency in specific skills within each subject;
to enable teachers to make more accurate judgements about students attainment in each subject at the end of the Key Stage.
All students are taught in mixed ability groups by form.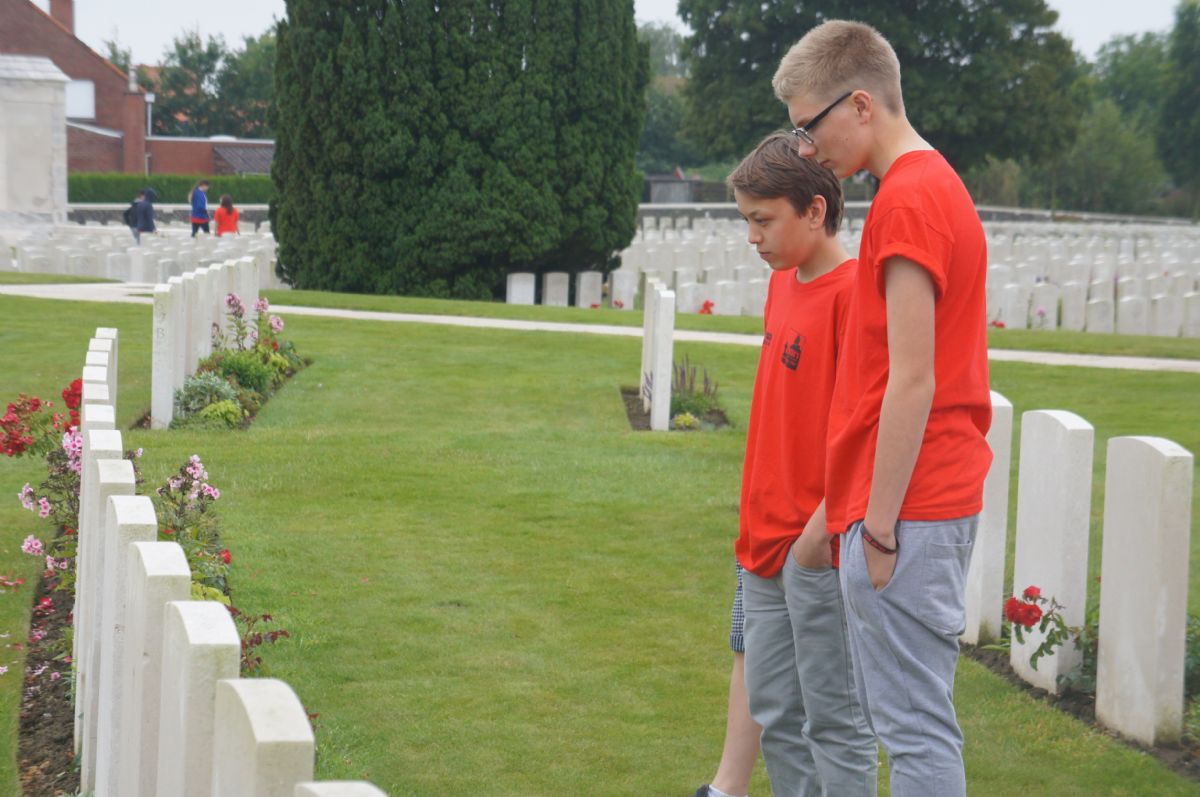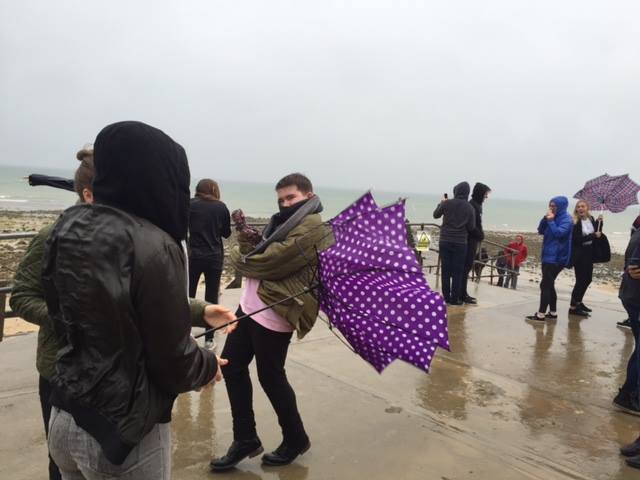 Geography
Geography
The Geography course follows the Key Stage 3 National Curriculum Programmes of Study. The structure is as follows:
| | | |
| --- | --- | --- |
| Year 7 | Year 8 | Year 9 |
| It's your planet | Population | Restless Planet |
| British Isles/Map work | Urbanisation | Earning a Living |
| Glaciers and Rivers | Coasts | International Development |
| Africa | Asia – SW China | Russia – The Middle East |

Geographical skills are taught within the geographical themes. These include: identifying geographical questions; using geographical vocabulary; fieldwork techniques; using and interpreting atlases and maps; selecting and using secondary sources and using IT appropriately.
At GCSE, the current Year Eleven students study the OCR Geography Specification B. In Year 10 students study the OCR Geography Specification A.
History
The History course follows the Key Stage 3 National Curriculum Programmes of Study. The structure is as follows:
| | | |
| --- | --- | --- |
| Year 7 | Year 8 | Year 9 |
| Norman Conquest | Stuarts: Civil War and Cromwell | First World War |
| The Impact of 1066, Castles and Medieval Life | Expansion, Trade and Industry (Britain 1750 – 1900) | Democracy and Dictatorship |
| Church and State: Medieval and Tudor | Slave Trade | Second World War and Post-war Britain |

The key elements in History are closely related and developed through the study units.
At GCSE, the current Year Eleven students study the OCR History Specification B (Modern World History). In Year 10 students study the OCR History Specification A (Explaining the Modern World).
Religious Studies
The Religious Education course follows the Northamptonshire Agreed Syllabus. The structure is as follows:
Year 7

Year 8

Year 9

What do Christians Believe?

Where do Christian Beliefs come from?

Belonging to the Christian Faith

Raising Questions, Exploring Answers

Islamic beliefs in Action

Christian beliefs in Action

Buddhist beliefs in Action

Hindu beliefs in Action

What do Muslims Believe?

Where do Islamic Beliefs come from?

Belonging to the Islamic Faith

Raising Questions, Exploring Answers

Medical Ethics

Animal Rights

At GCSE, the current Year Eleven students study the OCR Philosophy and Ethics Specification B. In Year Ten students study Edexcel Religious Studies.
Resources
Humanities staff support and assist students throughout their work and have high expectations of all students. It is hoped that students play a full and active part in their Humanities lessons. They should take responsibility for their learning and adopt a hard-working approach.
It would be helpful if students have access to an atlas, dictionary, the Internet and an encyclopaedia at home. However, these can readily be provided by the school.
Approaches to Teaching & Learning
We aim as a department to create a supportive learning environment that promotes positive attitudes to learning and achievement; where students are taught and encouraged to learn through a variety of teaching styles and approaches. These include: teacher presentation (introducing a theme, asking open questions, providing stimulus material); individualised learning (collecting, communicating, interpreting, evaluating and synthesising information using a range of sources); individualised and group enquiry based learning (using primary and secondary sources); and various forms of group learning (e.g. brainstorming, paired activity, structured discussion).
Humanities staff have high expectations of students and strive to develop effective learning through:
Creating an ordered classroom environment with arrangement of furniture that best suits the lesson activities and teaching style.
Individual and team planning, review and development of lesson activities, schemes of work and assessment tasks.
A sharing of good practice and problems through an 'open door' policy in classrooms.
Establishing clear lesson aims and communicating them to students at the start of lessons, reviewing the outcomes at the end and using these to inform future teaching and learning.
Opportunities for students to draw on their existing knowledge and experience.
Ensuring that students are engaged in a variety of learning situations and tasks appropriate to their abilities with opportunities for all to demonstrate positive achievement, and therefore that each lesson is suitably differentiated for all abilities.
Ensuring that each lesson is well planned and well-structured to maintain challenge, pace and motivation.
Regular monitoring and assessment of student learning.
Celebrating students' work in varied classroom displays.