Equestrian Club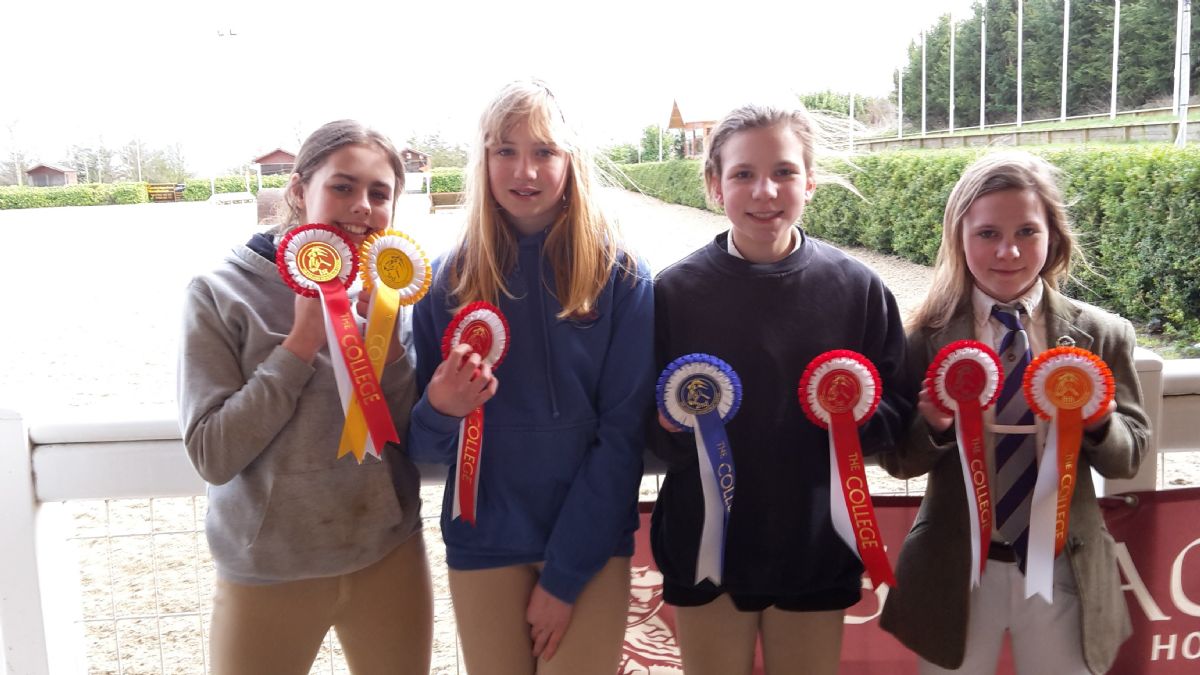 Uppingham Community College is one of very few state schools to run an Equestrian Club. It competes regularly against the top private schools from across the country across in the National Equestrian Schools Association (NSEA) events as well as attending many local competitions.
This year has been an incredible year for the Club as it has reached three National Finals and produced a National Champion.
The Club started its season in October at the Regional Schools Championships at Addington Manor having qualified for the finals the previous year.
• The team of Steph Dillon, Lily Finch, Amber Baldwin and Emily Ferguson did incredibly well to finish 16th out of 39 schools with Steph Dillon finishing 9th out of 40 in the 80cm Class Individual competition.
In November at Keysoe, Bedfordshire the team had its best ever results:
• Emily Doe came 1st in the 70cm Class
• Eliza Wadd came 3rd in the 70cm Class
• Lily Finch came 1st in the 80cm Class
• Isadora Wadd came 2nd in the 80cm Class
• In the Team event UCC came 3rd in the 80cm Class
Then in February at Keysoe they repeated the success in a national qualifying event.
• Emily Ferguson came 2nd in the Class 1
• Isadora Wadd came 2nd In Class 2
• Lily Finch came 3rd in the individual competition
• In the Class 2 team event Isadora Wadd, Lily Finch, Eliza Wadd and Amber Baldwin came 1st overall qualifying for the National Challenge Series Finals at Hickstead.
At these National Finals at Hickstead in June the team of Lily Finch, Amber Baldwin, Eliza Wadd and Isadora Wadd did fantastically well to finish 5th in the Country for the 80cm class.
• Then in the Individual 80cm competition Isadora Wadd finished 1st to become the National Champion and to finish off a fantastic year for the Club.
All the girls involved and just as importantly their parents put in a tremendous amount of time and energy into their sport. Every single day they give up their time and many of their weekends are spent travelling across the country competing for the College. We are tremendously proud of their achievements and were delighted when they won an award at the Rutland School Sports Awards in July.
We hope 2016/17 proves to be just as successful!
If you would like to be involved in the Equestrian Club please contact Mr Lewin for more details: Lewin_R@ucc.rutland.sch.uk