Equestrian Club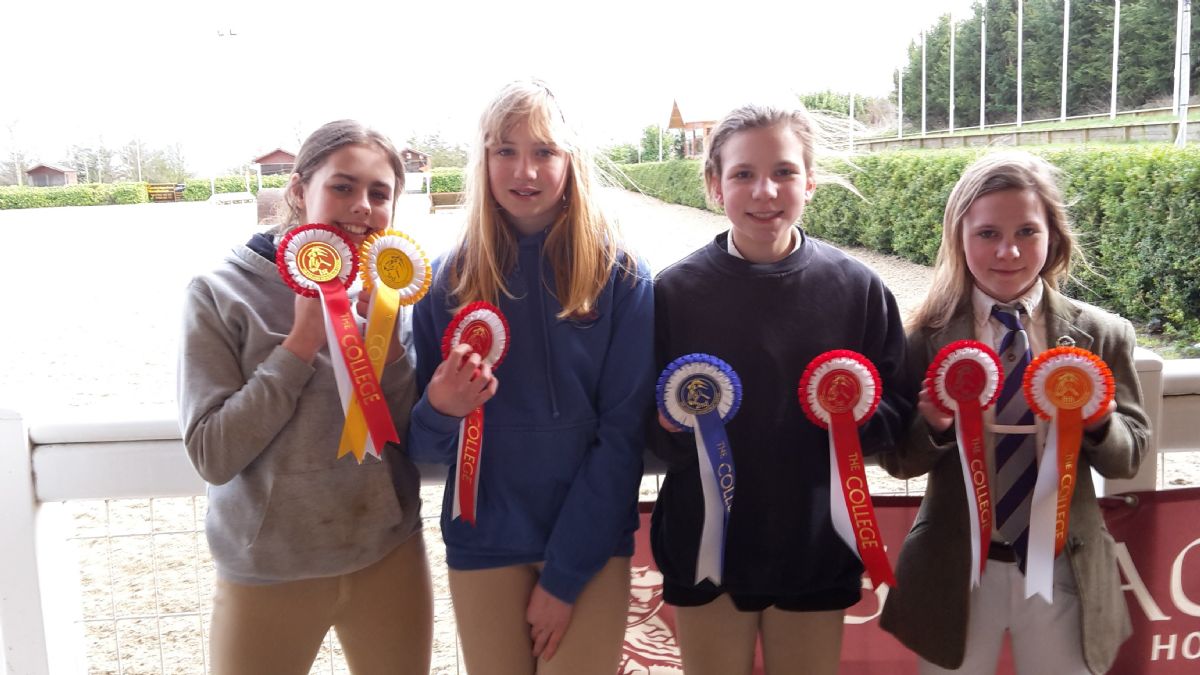 Uppingham Community College is one of very few state schools to run an Equestrian Club. It competes regularly against the top private schools from across the country across in the National Equestrian Schools Association (NSEA) events as well as attending many local competitions.
We rely heavily on parent support for this club to work as the College does not have a designated member of staff with equestrian experience or qualifications.
Mr Lewin offers the club administration support in terms of the following:
Registering students with the NSEA.
Promoting upcoming events/competitions.
Meeting with individual students and captains to put together teams for events.
Coordinate entries and arrange fees where relevant.
Promote any Club success within the College and local press.
Last year was an incredible year for the Club as it has reached three National Finals and produced a National Champion.
All the girls involved and just as importantly their parents put in a tremendous amount of time and energy into their sport. Every single day they give up their time and many of their weekends are spent travelling across the country competing for the College. We are tremendously proud of their achievements and were delighted when they won an award at the Rutland School Sports Awards in July.
Membership Fee
For the Equestrian Club we will be introducing a joining fee of £30 to cover the members affiliation to the NSEA. For this fee members will also receive a TEAM UCC hooded top complete with logos and Equestrian Club print on the back. Memberships will be available to purchase via our online Wisepay system from the 8th September.

To register with the NSEA I will also need the details listed below completing. If you would like to register as a member of the club please can you send me these across. I will then complete our NSEA registration and we will be free to enter upcoming events which can be viewed at the NSEA website below.

www.nsea.org.uk/competition-information/competition-dates
If you would like to be involved in the Equestrian Club please contact Mr Lewin for more details: Lewin_R@ucc.rutland.sch.uk