Computer Science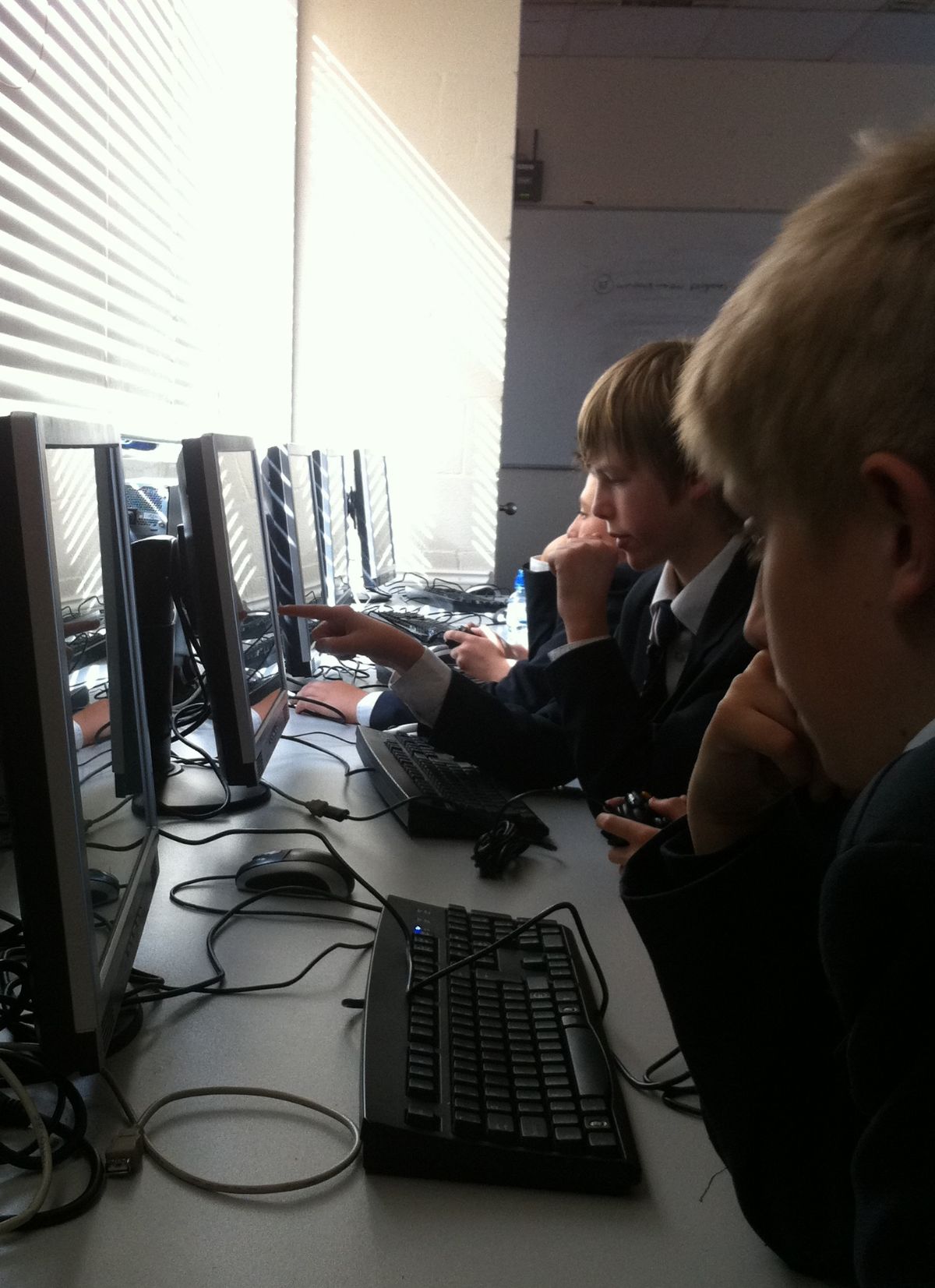 Our aim as a department is to be at the forefront of computer science teaching. We offer a high quality education experience to all our students and facilitate our students in making sense of the ever changing world of information technology.
We are a well-established team which itself is currently undergoing a period of rapid development in order to accommodate the recent changes to the IT curriculum. We offer a successful programme of computing lessons to our students and we support the rest of the curriculum areas in the increasing demand for integration of IT across the curriculum.
Our staff members are highly skilled and some have received awards for their innovative teaching and use of 'cutting-edge' technology within their lessons. Recent awards include the following.
Learning Without Frontiers - Making use of cutting edge technology to enhance learning.
Teachingawards.com - National teaching commendation.
Microsoft Partners In Learning UK (Innovative Teacher Award Winner) – Using IT to engage students.
We have excellent provisions in the Computing Department and we are always keeping up to date with the ever changing world of technology. We have five computer suites, each of which is fully equipped for full class teaching, our classroom PCs are replaced on a regular basis and the software continually being updated. Our IT rooms are in use throughout the day and are regularly used at lunch times for extracurricular clubs and for support with computing coursework.
In Year 7 our students currently received 4 lessons a fortnight with an IT Specialist teacher which allows them to develop their skills and knowledge in all of the different areas such as computer science.
In Year 8 our students are given three lessons a fortnight.
In Year 9 many of the students have acquired sufficient competence in IT to pass the level 2 Functional skills qualification which we offer them.
Year 7
Year 8
Year 9

Intro to computing:

3d games creation in Kodu

Physical programming with the BBC Microbit

Spreadsheets

Creating digital graphics

Website design:

Programming in Python

Physical programming with the BBC Microbit

Understanding Networks

Interactive Scratch programming

Computer crime

Functional Skills:

Using ICT

Finding and selecting information

Developing, presenting and communicating information
In KS4 students are currently studying the GCSE Computer Science (9-1) qualification. This new GCSE specification incorporates skills such as software development, games programming and creative design.
Year 10
Year 11

Computer systems

Computational Thinking, algorithms and programming

Computer systems

Computational Thinking, algorithms and programming

Programming project
STEM The Computer Science department makes a significant contribution to the STEM based education programme, which transforms the typical classroom by encouraging activities that are driven by problem-solving, discovery and exploratory learning. We teach students how to use many different professional applications and aim to introduce students to skill and knowledge which will be used in the work environment in their future careers.
For example, we are currently developing the DreamSpark program. This program allows students to have free access to software development applications which are used in the every-day work environment outside of school. They will make use of applications such as Visual Studio and will have taste of college-level classes in animation, website design and software development.
We run a number of competitions allowing students to put their skills into practice. Students will have the opportunity of winning a Young Game Designers BAFTA. The IT suites are open outside of lesson time to allow students to use our facilities.
If you would like find out more about the computing curriculum please contact:
Mr J. Hamilton, Head of Computing Department: Hamilton_j@ucc.rutland.sch.uk