Catering Department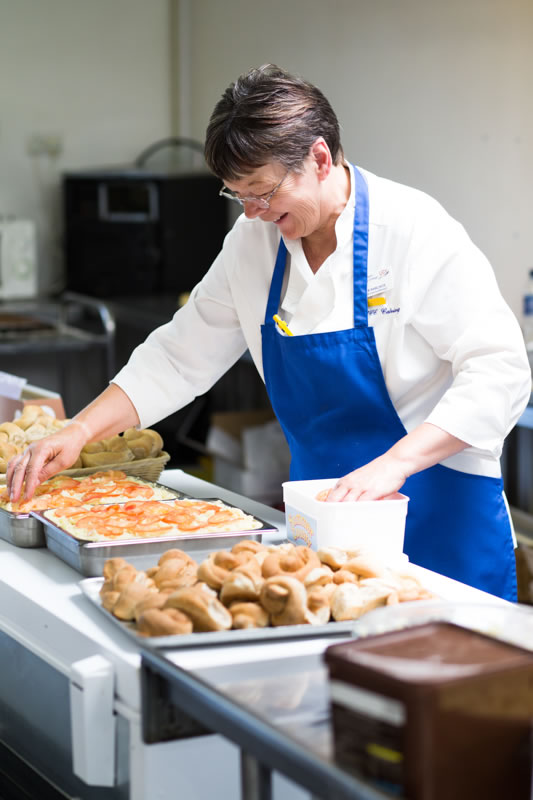 Our catering department provides healthy, tasty food choices during breakfast, break and lunchtime service. The majority of our food is produced on site and we follow the current Government National Food Standards.
We are able to produce food for students with special dietary requirements and will work with students and parents to discuss any individual needs.
We operate a comprehensive catering service offering breakfast, break time and lunch time meals with lunch being offered in the dining room, maths block or at the Millennium Courtyard, an outside servery (weather permitting).
Examples of food you can buy:
Breakfast
Prices range from 20p to £2.50 for a full cooked breakfast.
Toast, Scrambled Egg on Toast, Bacon Roll, Cereals
Mid-Morning Break
Prices range from 50p to £1.80 with different selections daily.
Pizza, Buttered Baguette, Sausage Roll Toast and Teacakes
Choice of homemade sandwiches and rolls priced from £1.00 to £1.60.
There is also a choice of low fat sauces with pasta for £1.10
Main Meals
There is a daily fixed price menu with a vegetarian option.
The three weekly cycle is displayed in the Dining Hall.
Filled Paninis £1.80 are available to pre-order and collect at lunchtime
Salad Bar
Price is £1.80.
A serve yourself Salad Bar is available with a different selection available daily. Or you can pre-order a salad box.
Homemade Cakes & Deserts
A different selection available daily at 50p / 70p.
Cakes, Cookies, Fruit, Yoghurts.
Drinks
Prices range from 30p to 90p with a wide selection available.
Milk, Milk Shakes, Bottled Water, Fruit Juices