Business Studies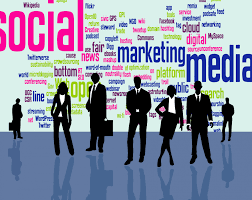 GCSE Business Studies looks at how businesses are set up and their day to day operation. What makes them a success or a failure? Can setting up my own business become a realistic goal for the future? It is an exciting time to be studying Business Studies as the world of business and the global economy are facing some tough challenges. You are assessed by applying the knowledge you have learned to case studies, so you need to be able to think creatively and enjoy problem solving.
Aims and Approaches
We use a range of approaches to learning. These range from role plays to discussions, planning a marketing campaign, to taking over a company. The course aims to teach practical business skills, as well as achieving a good qualification. A variety of skills are used, such as problem solving, creativity and maths. Using real life case studies, we come up with solutions to business issues and dilemmas.
Subject Content
Year 10
Year 11

Unit 1: Setting up a Business 40%

1 hour exam at end of Year 11

Setting up a new business
Marketing
Finance
Recruitment

Operations management (types of production; customer service)

Unit 2 : Growing a Business 35%

1 hour exam at end of Year 11

In Year 11 we look at businesses as they grow.We examine and debate topics such as how different stakeholders are affected by a business takeover, or what happens to public opinion when companies move their production abroad. The topics from Unit 1 are looked at from the perspective of a larger business.

Controlled assessment (25%)
Topic set by exam board – students have to research an aspect of a small business and then make recommendations.
AQA GCSE Business Studies 4133
If you would like find out more about the Business Studies curriculum please contact:
Mrs J.Hirst, Business Department: hirst_j@ucc.rutland.sch.uk