Art & Design
Art is more than just a final piece on a wall. It involves an exciting journey of discovery, experimentation and a personal response. Students can be open to new ideas and made able to engage with the world via their own experiences. Art will encourage critical thinking and problem solving. Risk-taking and challenges along the way will deepen students' understanding and empower the next generation of future innovators and image-makers.
Art Graduates are well placed to be effective in all sectors of a knowledge based society through their capacity for creativity through learning. They are typically found in the media, marketing, public relations, arts administration or arts education. Specific roles include advertising art director, arts administrator, art therapist, exhibition designer, fashion clothing designer, graphic designer, curator, teacher, textile designer, visual merchandiser.' (Reference: UCAS website)
Year 7
Formal Elements
Students learn how to see and record what they observe using a range of different mark-making techniques. They study each of the formal elements and understand how they can utilise these basic concepts when producing a composition. Students also study the work of artists and designers to enhance their techniques and understanding
Students experience a range of workshops: doodles and noodles. contour drawing . line clusters . tangles and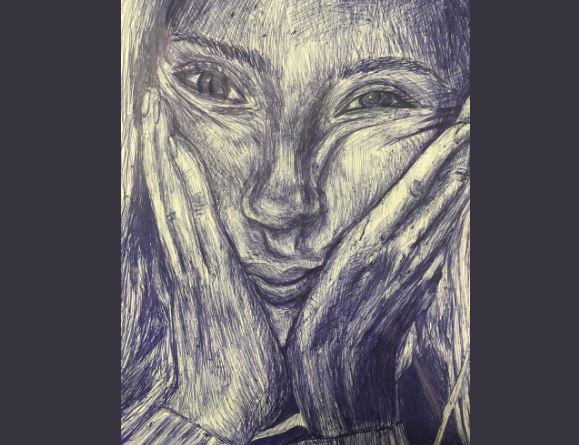 shape clusters . tonal studies . observational drawings . geometric shapes . tubular structures . colour theory . ellipses . drawing vessels . still life
Year 8
Space
Students learn how to draw objects and components in proportion and to scale. They learn how to visualise space and to apply the rules of perspective. Students also study the work of artists and designers to enhance their techniques and understanding

Students experience a range of workshops: 1,2,3 point perspective . skyscrapers . cityscapes . architectural sketches . floor tiling . boxes in space . interiors . abstract interiors . Ben Grasso . Herron Horton
Year 9
Spots and Stripes
Students learn to apply a range of mixed-media and printing techniques in a format that mimics GCSE as a collection of pre-option taster sessions. They work to a brief that looks at the juxtaposition of the line and the dot.
Students experience a range of workshops: collage . relief . drawing . printing . painting . mixed-media . Aboriginal Art . Pop Art . Wassily Kandinsky . Beatriz Milhazes . Angie Lewin . Hunderwasser . DeLaunauy . Bridget riley . Paul Klee . Klimt . Mark Langan . Jennifer Judd-Mcgee
GCSE
During the course you will learn a range of techniques from traditional drawing, painting and printing to Adobe Photoshop. All of the coursework will count as 60% of your overall grade, so you will be working very hard from the word goes. You can expect at least one hour of homework with written notes every week, which will also be part of your overall grade. There is a lot expected of students on this course and you will need to be aware that it is not an easy option and that there is a large amount of work involved. Research and development is a key part of the course.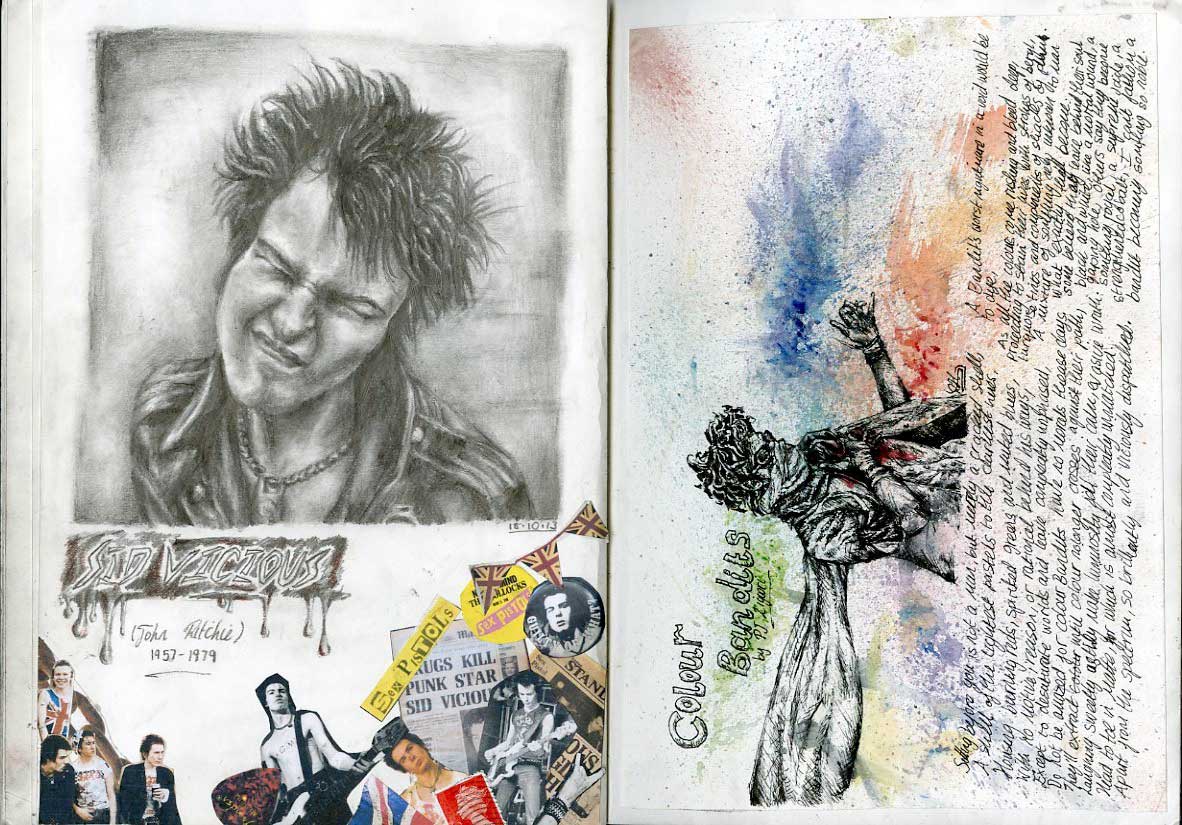 Art & Design GCSE is an excellent opportunity for students who want to study in an Art & Design related field Post 16, but will also provide excellent general skills for students who may choose other study or career pathways.
Themes
Everyday Objects
A range of different workshops with a focus on mark-making and drawing skills taking everyday objects as inspiration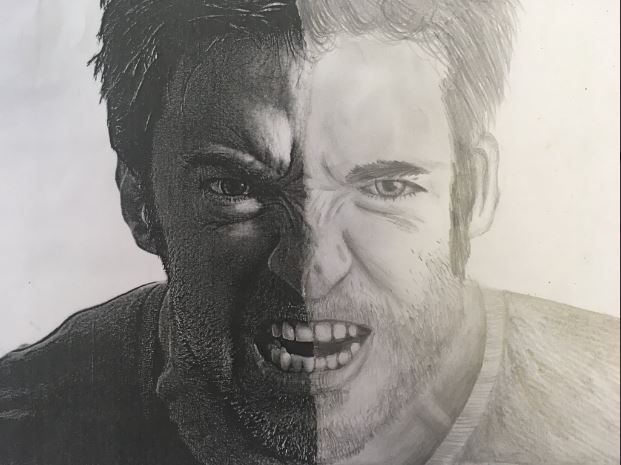 Everyday Textures
Mixed-media and printmaking
Facebook
Portraiture and identity
Natural Forms
Mock exam project utilising a wide range of medias and techniques
Assessment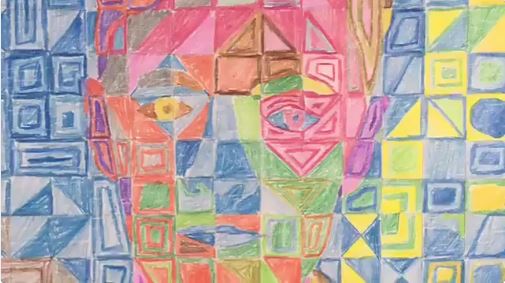 Assessment is on-going and student sketchbooks are taken in regularly and written feedb
ack is given. When a project has been completed an assessment slip is given to students and specific marks and advice are given relating to the assessment objectives. Successful students manage to keep on top of coursework and make sure that they don't acquire a backlog of incomplete or missed tasks. There is a minimal amount of time of approximately 3 weeks before the Controlled Test paper is issued to troubleshoot any coursework issues.