Huaran Middle School has successful Spring Sports Day
At the beginning of the Spring, Huarun Middle School, our partner school in Chengdu, had their annual Sports Day, which was to be the last Sports Day for the Ninth Grade students as they will be graduating in June. You can see from the photos that it is quite a different type of event in Chinese schools.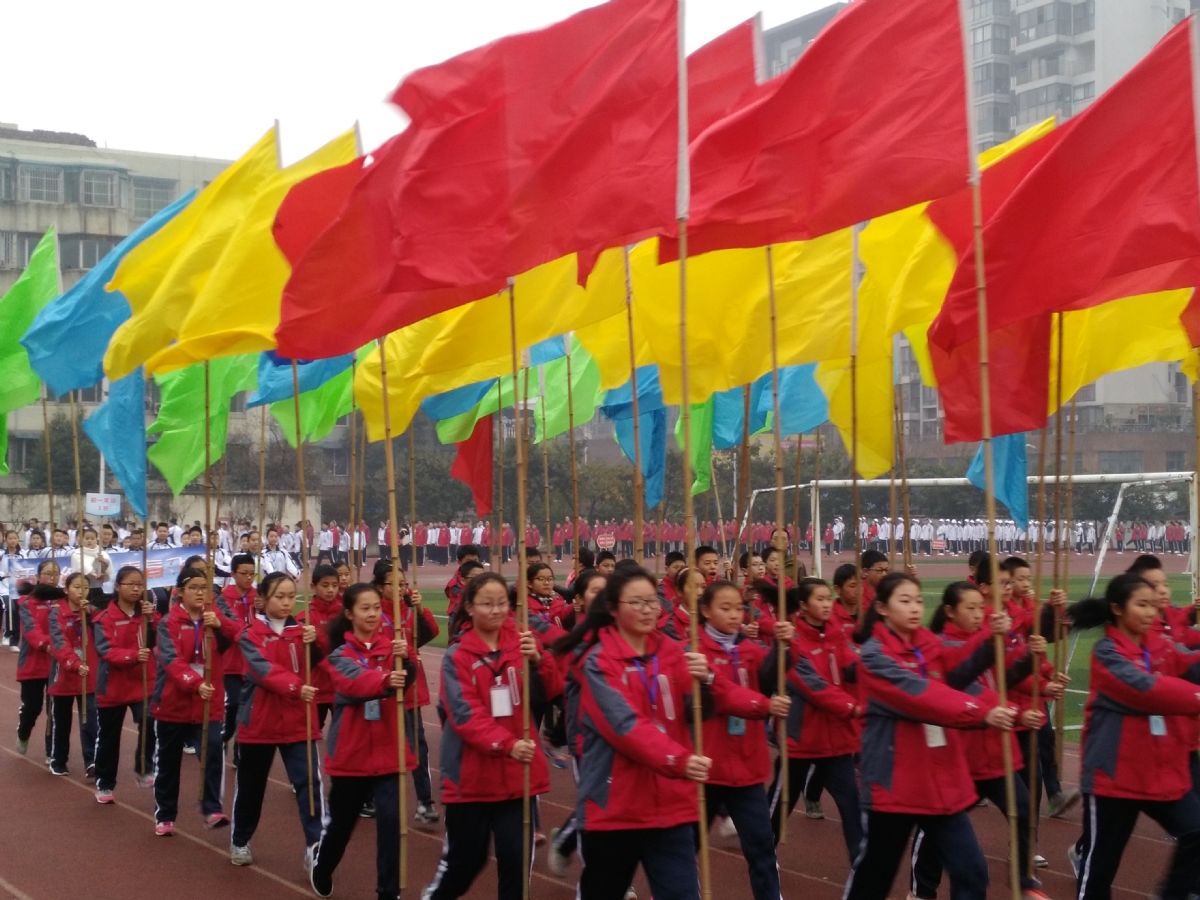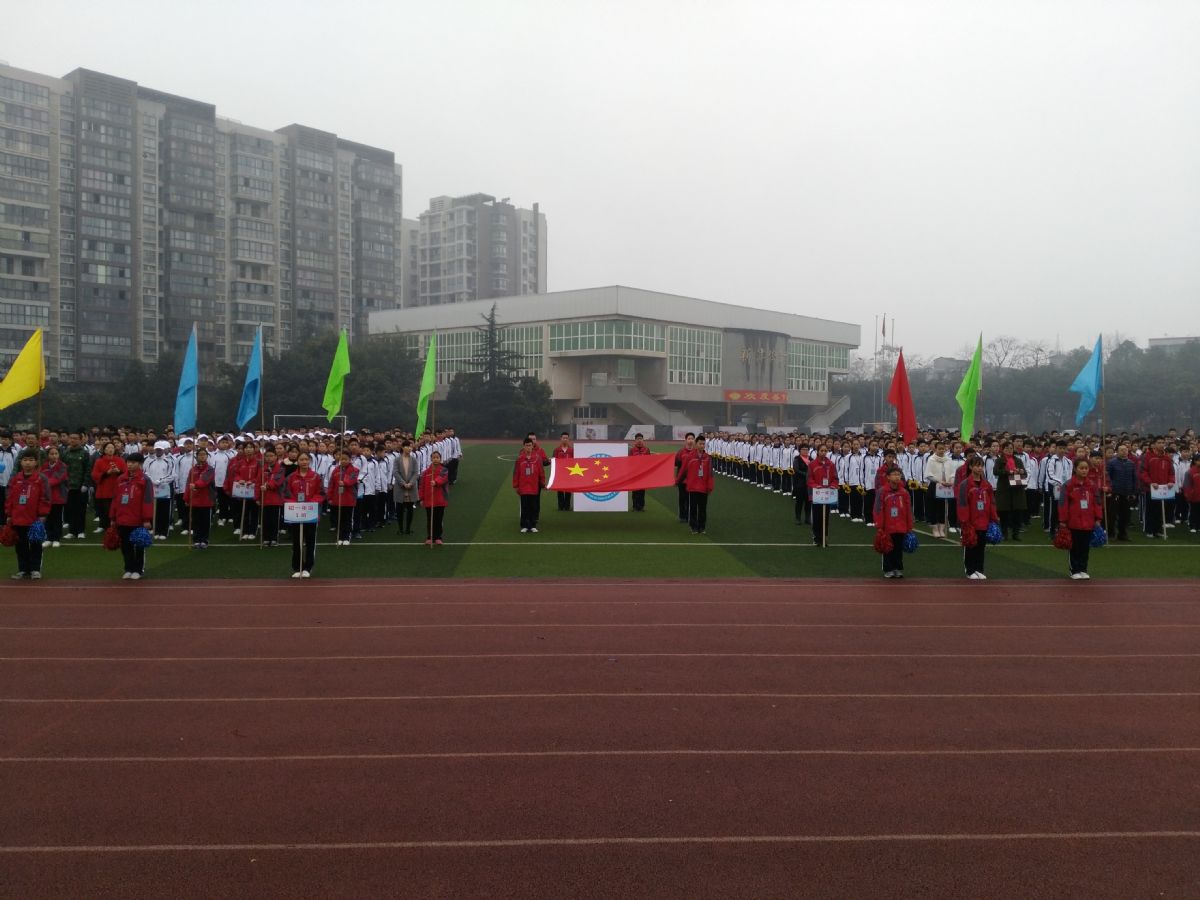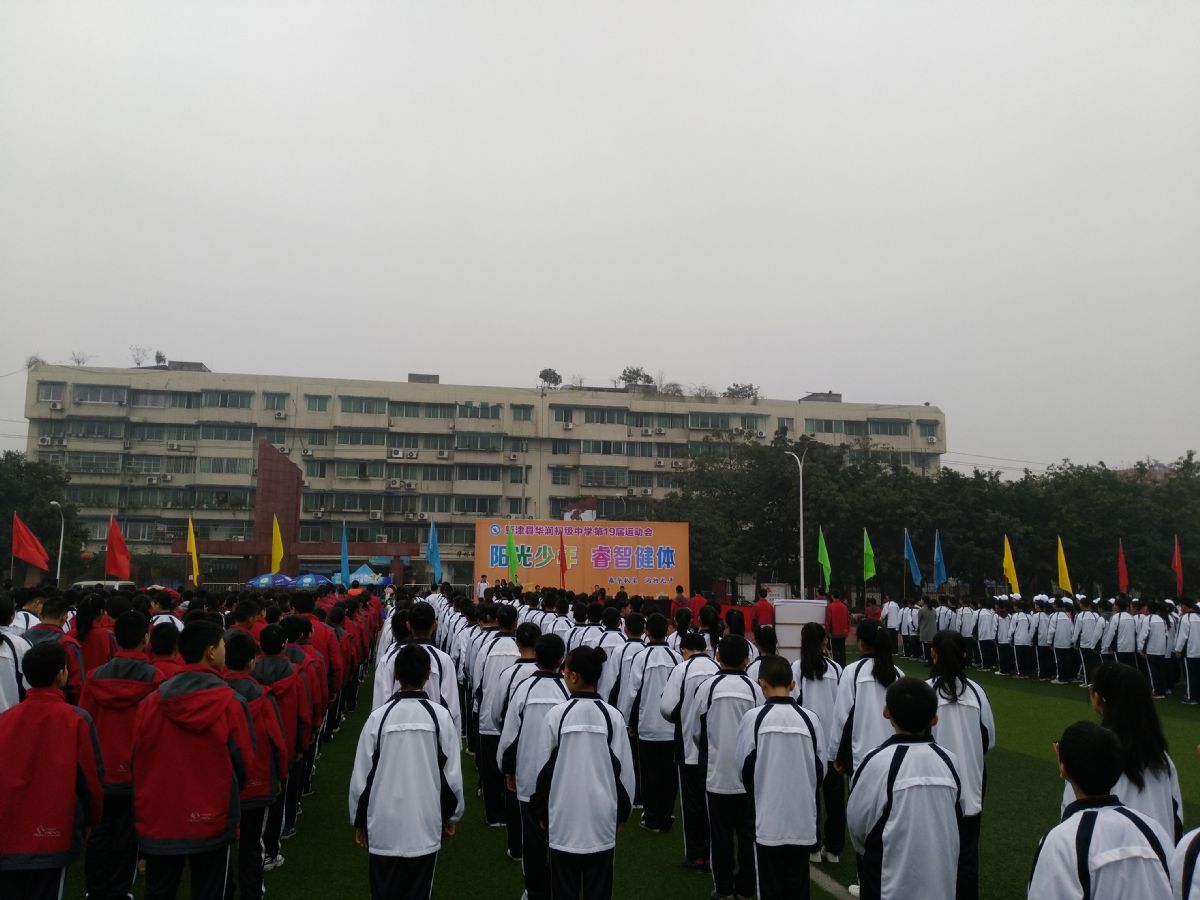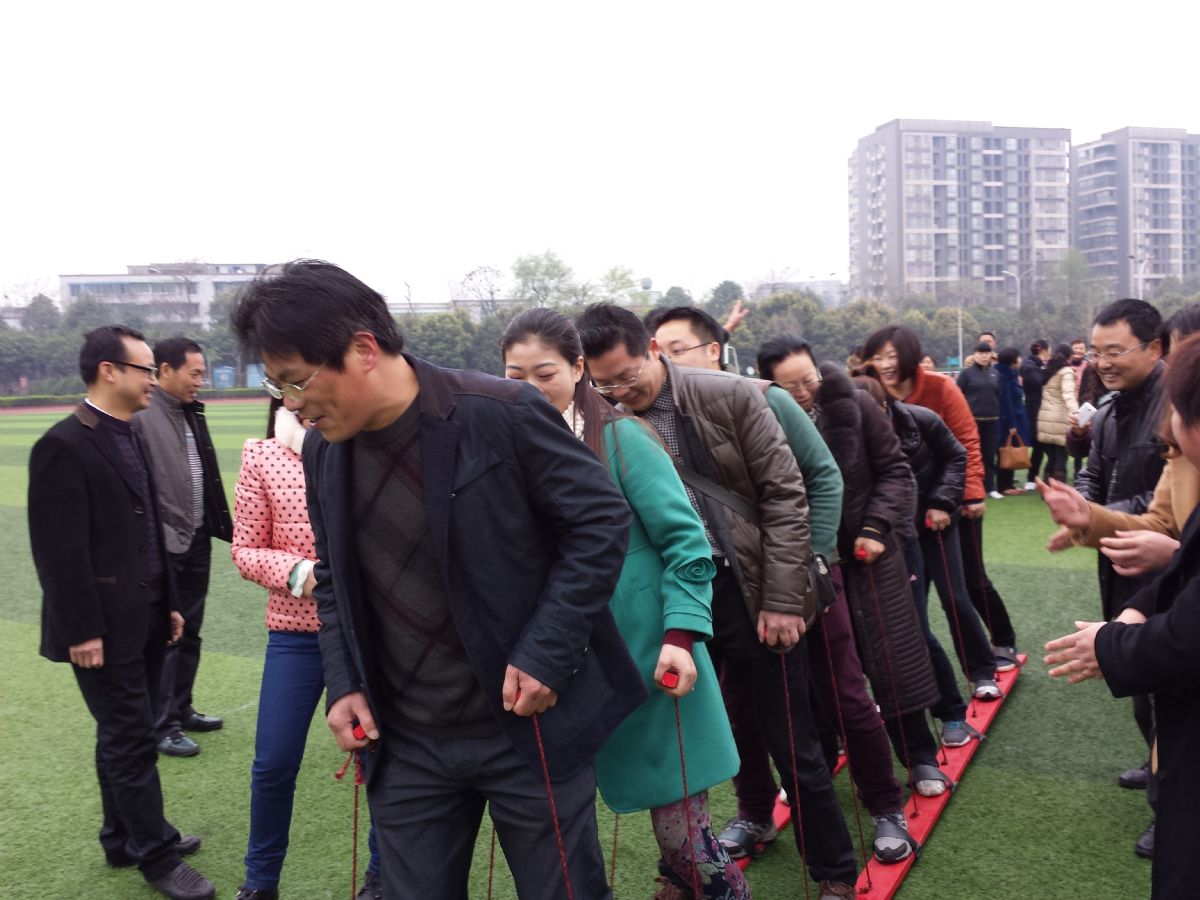 The school principal wrote about the day:
"On March, 9th, 2017, the 19th Spring Sports Day kicked off. Though it rained slightly, it didn't stop the students' eagerness for competing. Vice President Mr. Chen Jingquan made a speech for the opening ceremony. All the faculties took part in the organisation and referee work. Teachers' Sports Day was also held as part of the event.
"The National Flag square, emblem square, colored flag square and students square formation walked onto the field in turns along with the Athletes march. The students were full of spirit, striding towards the stadium. The confidence and enthusiasm in their performances gained the hails and applauses from all of the teachers and the audience.
"The Sports Day was divided into two parts: the Students' Sports Day and the Teachers' Sports Day. Sports events included 100 metre race, 200 metre race, 400 metre race, 800 metre race, 1500 metre race, high jump, long jump, ball games and 60 metre relay race. Also, events of interest such as DaVinci Code(a game about memorizing), hula-hoop(a game for teamwork), Boat on Land (a game of cooperation), were also included in the schedule. With the aims of 'Higher, faster and stronger', all members of the events competed in the same field.
"The 2017 Sports Day was a success. Not only was the school spirit enriched, but it also helped to enhance the sense of teamwork and co-operation. The students showed themselves off and reveled in taking part in the various activities. Huarun Middle School will continue to promote the quality of our education to meet the needs of society, and start a new chapter for education."