Geology talk at by Dr Sarah Lee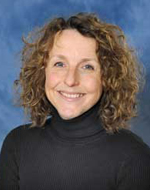 On the 31st of October Dr Sarah Lee presented a talk on fossilisation, the Death of the Dinosaurs and The Geology of Mars to many of our most able and keen Geographers and Scientists. The talk was packed full of exhibits of cutting edge research and accompanied by a great slide show.
Sarah was highly impressed not only by the background knowledge of our students but by the quality of their questions.

The students were very impressed by her talk of working in the field and also by her awesome Halloween Cookies
We thank Sarah for giving up her time to come out to visit us.