Year 10 Theatre Production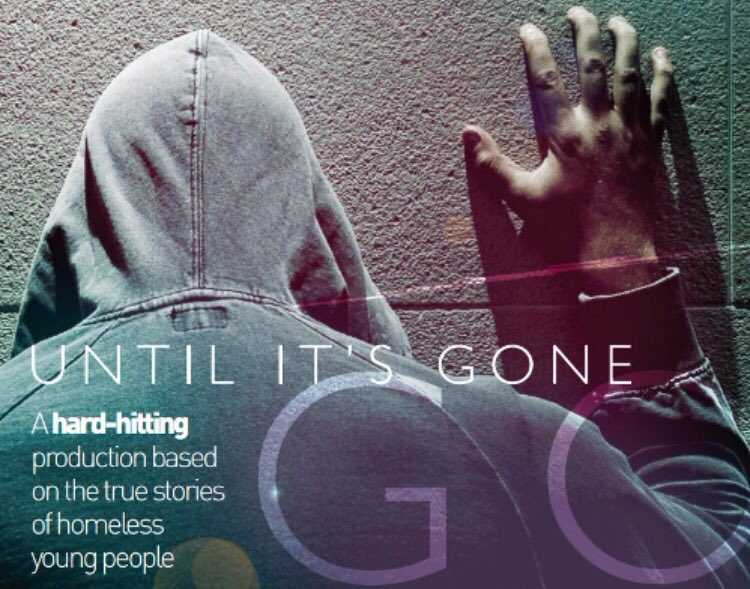 Our year 10s will be seeing their production 'Until it's gone' which is a hard-hitting production for 13 -18 year olds based on the true-life stories of homeless young people.
Now in its tenth year of touring, the show has been performed over 600 times to more than 70,000 young people across the country.
The session lasts approximately 1 hour and includes a performance and an interactive workshop.
Below is a link to Zest's website with details of the performance the students will be seeing.