Student Singing Success!
Congratulations to our Year 7 student Eva, who was announced the winner of Melton's Got Talent on Friday night!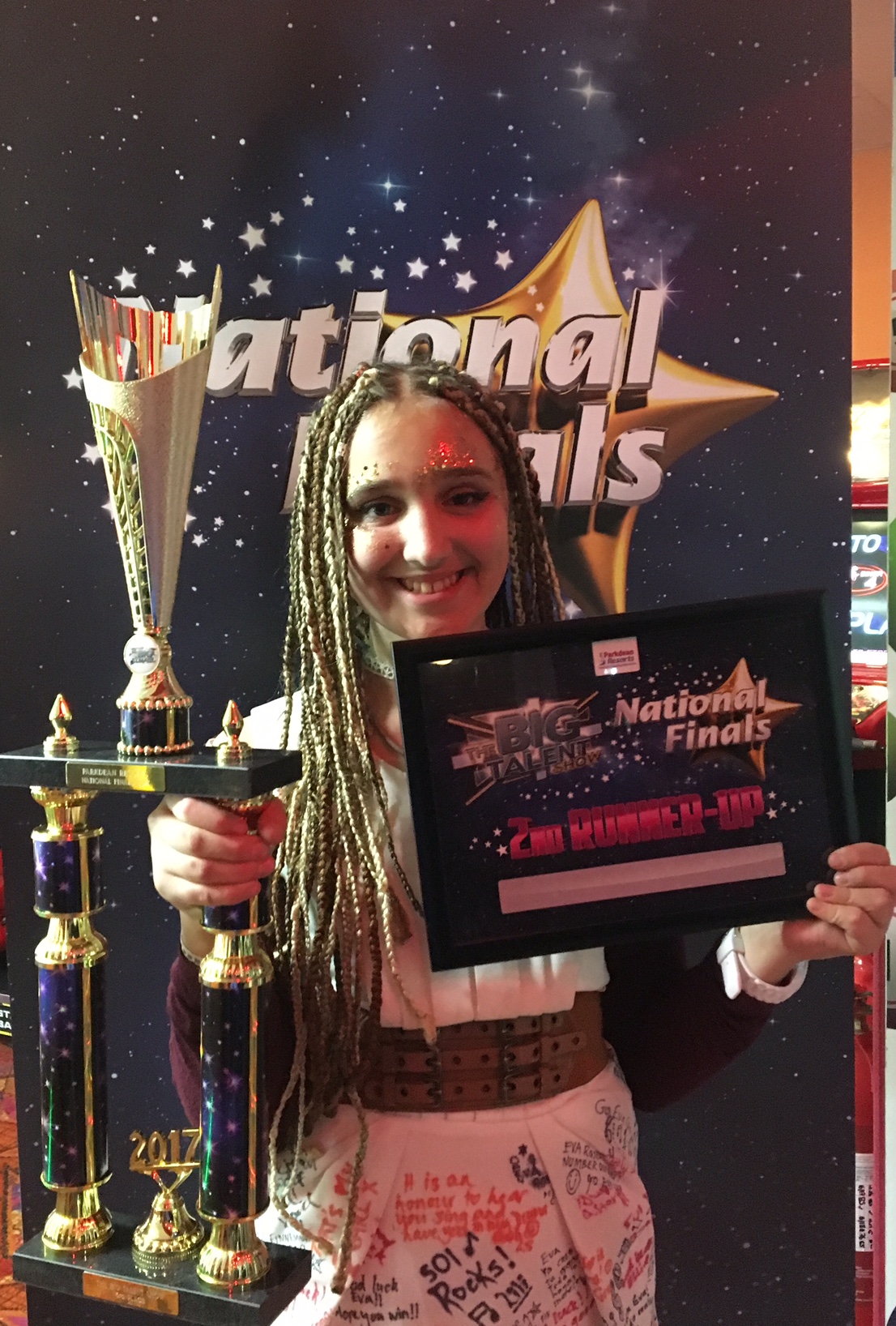 Eva also competed in the National Parks Final on Saturday where she finished 3rd overall. Eva got through to the National Park Finals after previously winning a Talent Show whilst on holiday to Kessingland in Norfolk this Summer and then going on to win her semi-final in October.
She performed her own original songs, whilst playing the guitar and is a very talented musician.
Whilst at the National Park Finals Eva met numerous celebrities such as Nick Pickard (Hollyoaks), Ben Haynow winner of the X-Factor, Kevin Simms winner of The Voice 2016 and Michele Heaton from Liberty X.
We love hearing all about our students' talents. Well done Eva - a future superstar in the making we're sure!
To hear more, check out Eva Roses' YouTube channel where she shares her music here.