Open Evening 28th September
Dear parents and carers of Year 6 children,
It gives me great pleasure to introduce myself to you as the new Principal of Uppingham Community College. I feel honoured and privileged to lead a school with such a rich heritage and history and I am looking forward to building upon the excellent reputation that has been established here for academic success and pastoral development. Our staff and students were celebrating recently as we achieved the best ever GCSE results recorded at the school. An incredibly impressive 82% of students achieved grades 9 to 4 in the new GCSE qualifications in English and maths and we are all justly proud of these outstanding achievements.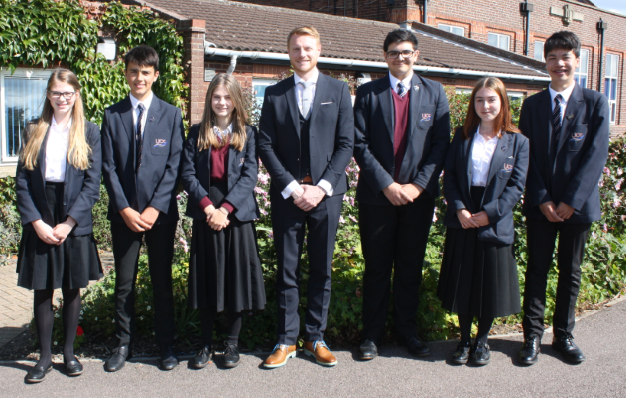 We are approaching the time of year where parents and young people will be making decisions about secondary school education. The national deadline for applications to secondary schools in England is October 31st 2017 and I am sure you will be exploring all of the options available to you and your child before making this crucial decision. It is incredibly important to find the right school for your son or daughter, a place where you feel confident they will be happy and safe and where they will flourish in their education and all round development.
At Uppingham Community College we base everything we do on our core values; Respect, Honesty and Kindness. These simple and memorable principles guide us in the way we work and how we interact with each other every day. We are highly aspirational for our students and we expect them to achieve high standards in their education through hard work, resilience and a determination to be the best they can be. We also expect our students to be amazing human beings and their personal development as young people is just as important to us as their academic achievements.
We would like to invite you to our forthcoming open evening, where you will be able to find more information out about Uppingham Community College. There will be three presentations from myself (with some help from our students) as well as guided student tours and subject displays in all departments.
The details of our open evening are as follows:
Date: Thursday 28th September 2017
Time: 18:00pm – 20:00pm
Presentation times: 18:10pm, 18:50pm and 19:20pm
I look forward to meeting you and your family at our open evening. In the meantime, please take the time to explore our website www.uppinghamcollege.org.uk, or if you would like to take a tour around UCC during a normal working day, please call us on 01572 823631.
Yours faithfully,
Ben Solly
Principal